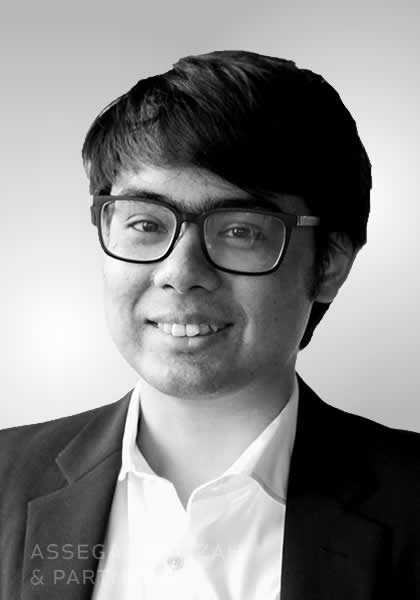 Archie Michael Hasudungan
Archie earned his Bachelor's Degree in Law from the University of Indonesia in 2013, majoring in economic law, and shortly afterwards came to Assegaf Hamzah as an intern, before being made an associate in May 2013.

Since commencing his practice at the firm, he has been involved in a series of research and due diligence matters, including the pre-IPO due diligence on PT Saratoga Investama Sedaya, Tbk., one of the largest private equity houses in Indonesia. He also was involved in a bonds offering by a leading Indonesian airline company, and is currently working on the proposed IPO of an Indonesian mining explosives and blasting services company.

While in law school, he received honors for having the highest GPA for two consecutive years prior to his graduation. He was also actively involved in a variety of student activities and organizations, including serving as the Executive Director of the UI Law Faculty's Scientific Research Institute (2011-2012), Vice-Director of the Scientific Research Institute's Journalism Bureau (2010-2011), and Coordinator of the 2010 Annual Legal Seminar and Legal Outlook - Science in Law National Competition (2010). He was also involved in a number of national research projects, including a study into the implementation of the Judicial Code of Ethics, and another on legal education that was funded by the Ministry of Education and Culture. In addition, he was a finalist in the UI Faculty of Law's Outstanding Student Competition and graduated with the highest GPA of his class.

Archie is fluent is both Indonesian and English.