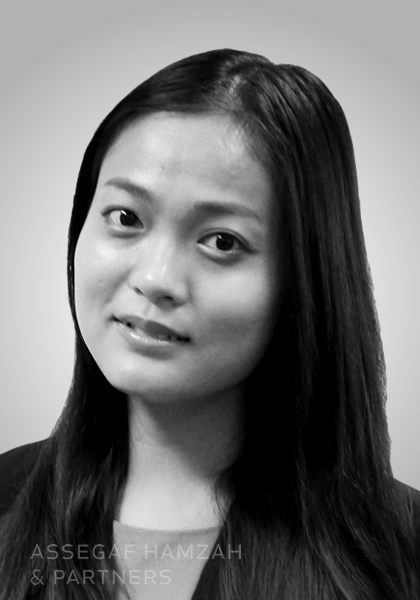 Daohong Zhou
Dawn joined AHP as chief foreign counsel for Chinese clients in 2016, having previously acted as the international counsel to Midea Group, China's leading group in consumer appliances for four years. She maintains an exceptionally strong practice in general corporate and mergers and acquisitions matters, focusing exclusively on Chinese clients. Her experience includes advising clients on a comprehensive range of issues relating to their investment and business interests in Indonesia's property development and construction sectors, in addition to her broader practice spanning industries such as mining, manufacturing and fintech business.
Dawn's recent experiences include acting for several Chinese companies in fintech, TMT and mining sectors, which include ZTE Corporation, Cheetah Mobile, Xi'An Haipai Information Technology and Hongshi Holding Group. Dawn has also provided extensive legal, tax and regulatory advice concerning Indonesian laws in the property development sector.
In the past, Dawn has advised Chinese state-owned enterprises (SOE) on, among others, a potential joint venture mining project in Surabaya, Indonesia; China State Construction's investment in and implementation of construction projects and GDPE on constructing a coal-fired power plant project in Indonesia. Other clients include a chain of hot pot restaurants, HAIDILAO, in the opening hot pot restaurants in Indonesia; one of the top cement manufactures, Hongshi Cement, on a bidding process to acquire PT Holcim Indonesia Tbk., together with other potential M&A projects; one of the top provincial real estate companies, Qingdao Luze Real Estate Group CO., Ltd., on developing its project in CFLD Karawang Industrial City; Sinopec on the restructuring of its Indonesian subsidiaries; and ice cream manufacturer AICE, on expanding its business in Indonesia and overseas. Beyond these capabilities, Dawn also has extensive experience advising Chinese clients in relation to their start-up in Indonesia and employment related issues arising under Indonesia's labour laws, as well as other investment matters.
Qualifications
LL.B., University of Anhui University, People's Republic of China (2010)
LL.M., Master of International Law, Wuhan University, People's Republic of China (2012)
Member of the Chinese Bar
Registered as a foreign advocate with the Indonesian Advocates Association (Peradi)