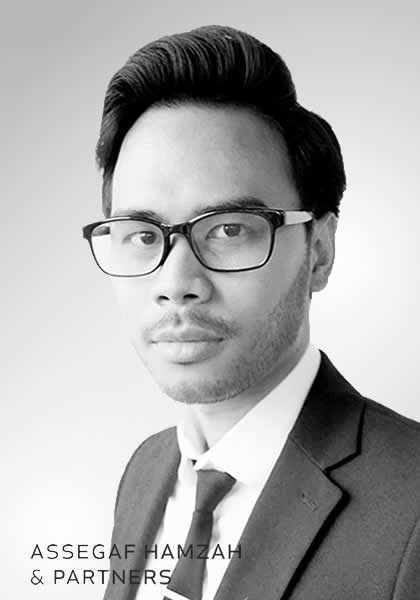 Derry Parta Dewa
Derry joined Assegaf Hamzah & Partners in March 2012 as an intern and, thanks to his hard work and legal acumen, was made an associate shortly afterwards.

He is now a member of the firm's M&A Practice Group. However, in line with the firm's policy of exposing young lawyers to as much cross-specialization experience as possible, he also frequently works on capital markets and FDI matters

During his time at Assegaf Hamzah, he has gained invaluable experience conducting legal research, due diligence exercises, and liaising with governmental and regulatory authorities.

Among the significant matters Derry has worked on to date are:
The sale by Indonesia's leading telecommunications provider, Telkom, of its majority stake in broadcaster PT Indonusa Telemedia (Telkomvision) to Indonesian diversified business group PT Trans Corpora. (2013)
Advising Citibank, Standard Chartered, and UBS on the USD500 million Global Bonds issuance by PT Indika Energy Tbk through Indo Energy Finance II B.V. (2013)
Palm-oil company PT Provident Agro Tbk's Rp 296 billion (USD 28,721,700) IPO. (2012)
PT Bank Tabungan Negara (Persero) Tbk on its Limited Public Offering I to the bank's shareholders (Rights Issue). BTN raised USD 192,239,616 from the offering. (2012)

He is currently busy on a number of upcoming IPOs and acquisitions. Besides project work, he also regularly provides legal opinions to clients operating in the mining, oil and gas, and telecommunications sectors.