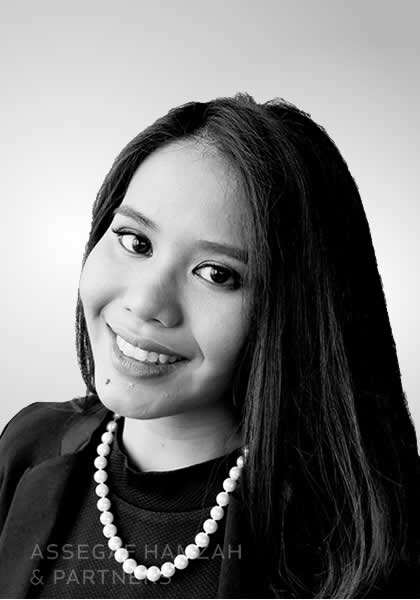 Fanissa Runalita Harun
Fanissa earned her Bachelor's Degree in Law from Universitas Pelita Harapan in 2015 and joined Assegaf Hamzah as an intern, and then made a junior associate shortly afterwards.
Since commencing her practice at the firm, she has been involved in a wide range of engagements, including bonds issuances, foreign investment projects, pre-IPO, bonds issuance acquisitions, and in oil and gas, as well as a variety of general corporate matters.
Qualifications
General Corporate, M & A.
Transactions and Experiences
General Corporate and M & A
Advised one of the controlling shareholders of an Indonesian multi finance company in relation to the issuance, sale and purchase of shares.
Energy, Oil and Gas Transaction
Represented an oil and gas company in Indonesia in the proposed acquisition of a project company developing a geothermal power plant located in North Sumatera.
Advised Star Energy in revising standard contract for oil and gas service activities.
Advised a Japan-based banking corporation in a proposed power plant project finance in Bali.
Represented an oil and gas company in Japan in the proposed acquisition of a company which owns pipelines.
Capital Market
Representing a public bank on its proposed bonds issuance.
Banking and Finance
Represented a Singaporean bank for the proposed financing of an Indonesian public company operating in the hotel business, by way of subscription of convertible bonds which may be converted into shares.