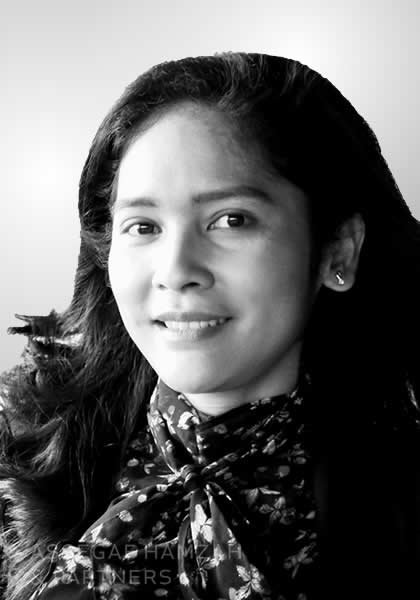 Lena Betha Simbolon
Lena graduated from University of Indonesia majoring in Business Administration. Prior to joining Assegaf Hamzah, she worked in one of local tax consultant, and further served as manager of tax services in one of the big four accounting firms for 6 years.

Lena has almost 10 years of experience of Indonesian tax, including tax disputes, tax advisory, tax compliance works across a wide variety of industries. Her experience includes assisting clients on the tax disputes arising from tax audits; objections/reductions or cancellations of penalties and assessments; tax appeals in the Tax Court and subsequent judicial reviews in the Supreme Court.

She also has advised multinational companies, foreign and domestic investors, construction and development companies on tax matters, both in relation to the overall structure of their inbound and outbound investments and cross-border transactions.

Qualifications
Bachelor of Economics, University of Indonesia (year)
Licensed tax consultant by the Directorate General of Taxation of the Ministry of Finance of the Republic of Indonesia

Memberships
Member of the Indonesian Tax Consultants Association