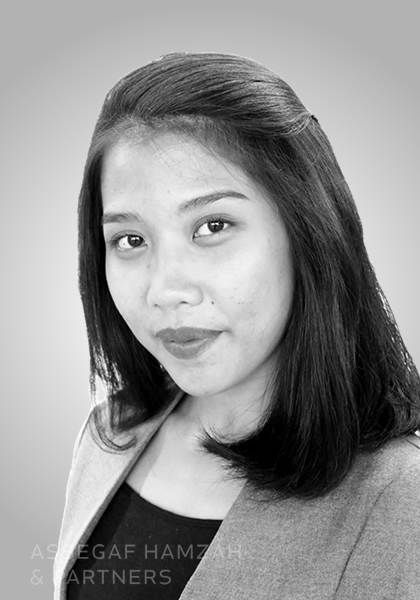 Revia Adini
Revia joined Assegaf Hamzah & Partners in June 2019 after graduating with her Bachelor of Law degree from Universitas Indonesia in 2019 with cum laude and non-academic most outstanding student honours. Previously, Revia has also gained internship experience in a state-owned enterprise in an energy field and in another corporate law firm in Jakarta, concentrating in dispute resolution, capital market and general corporate matters.
After four months being a Trainee Associate, Revia was appointed as an Associate commencing from October 2019. At AHP, Revia concentrates her practice on merger and acquisition and general corporate matters. Since joining AHP, she has gained invaluable experience from handling Indonesian and foreign investors in their merger and acquisition transactions, which involving on multiple drafting and research matters that has given her more understanding on the law and business practices. She also involved in advising clients across a wide range of sectors, including establishment of foreign direct investment companies, multi finance companies, energy companies and IT companies.
During her time as a law student, Revia actively contributed in Business Law Society by conducting legal discussion and legal research on the general corporate law topic as well as energy and mineral resources law topic. She also actively joined in sports competitions, i.e Basketball, Soccer, and Athletic.
Revia is eloquent in written and spoken English and Bahasa Indonesia, besides fluently eligible in speaking and writing in German by obtaining Goethe-Zertifikat B1 Certificate.
S.H. (LL.B.), Universitas Indonesia (2019).