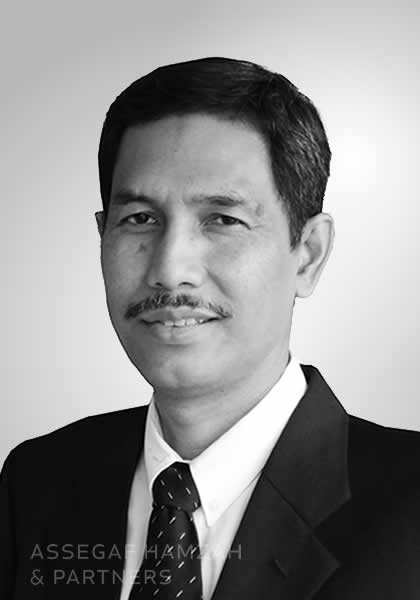 Syamsurizal
Rizal joined Assegaf Hamzah & Partners in Januari 2015. Prior to joining the firm, he worked since September 2009 at PT Ambalan Handal Prakarsa, a consultancy firm affiliated to Assegaf Hamzah.
Rizal graduated from the State College of Accounting (STAN) in 1990, before earning his undergraduate degree in accounting in 1996, followed by a master's degree in fiscal administration from the University of Indonesia in 2004. He was awarded the highest tax consultant's license (Brevet C) in 2014 and a Tax Court attorney's license in 2009. He is a member of the Indonesian Tax Consultants Association and the Indonesian Customs Specialists Association.
Experience
Rizal has more than 25 years of experience in tax-dispute resolution, and tax compliance work in the areas of corporate, personal and value added tax, including 18 years of experience with the Directorate General of Taxes as a government tax auditor.
His extensive experience includes assisting clients on the resolution of tax disputes arising from tax audits; objections/reductions or cancellations of penalties and assessments; tax appeals in the Tax Court and subsequent judicial reviews in the Supreme Court.