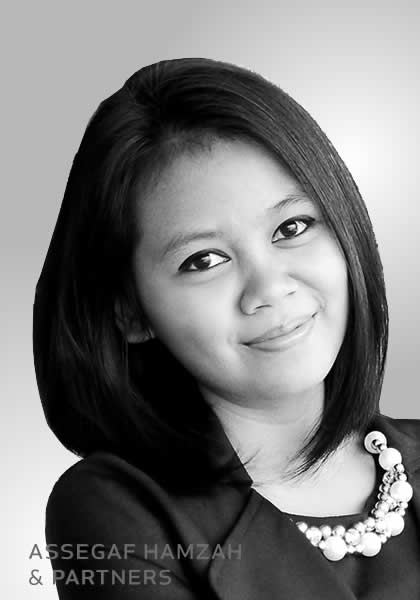 Theodora Pritadianing Saputri
Theodora, or Theo as she is familiarly known, joined Assegaf Hamzah & Partners as an intern in 2010 and was made a junior associate in February 2011. Fascinated by the law from an early age, she says she has finally found her calling in commercial law at AHP.
During her time at AHP, Theo has been involved in a broad spectrum of mandates, including national flag carrier Garuda Indonesia's USD 382.8 million IPO in 2011. She has also gained a wealth of practical experience by carrying out legal research, drafting opinions, and conducting legal due diligence exercises on firms operating across a wide range of sectors, including aviation, financial services, manufacturing and energy. She is currently working on IPOs by an oil and gas company and a palm plantation company.
Theo holds a bachelor of law degree from Parahyangan University, Bandung, from where she graduated in 2010. A fluent English speaker, she was an enthusiastic participant in moot court competitions while in law school, and received awards for her efforts in both the Philip C. Jessup international Moot Court Competition and the Asia Cup Moot Court Competition.
Notwithstanding the demands of her practice, Theo still manages to find the time to pursue her interest in the academic side of the law, as reflected by her participation in a wide range of scholarly forums and events. When not in the office, she says she likes to pass the time by studying languages and listening to classical music.