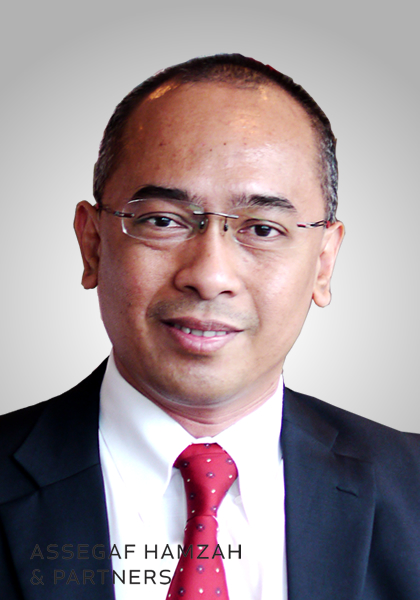 Wibowo Mukti
Wibowo Mukti is a partner with the Tax and Customs Practice in Assegaf Hamzah & Partners.
Bonnie, as he is known to just about everybody, graduated from the State College of Accounting (STAN) in 1989, before earning his undergraduate degree in economics from the University of Indonesia in 1995, followed by a master's degree in management, majoring in international management, from the same university in 2000.
He has held the highest tax consultant's license (Brevet C) and a Tax Court license since 2004. He is a member of the Indonesian Tax Consultants Association and the Indonesian Customs Specialists Association.
Prior to joining Assegaf Hamzah, he was President Director of PT Ambalan Handal Prakarsa, a consultancy firm affiliated to Assegaf Hamzah.
Bonnie has more than 24 years of experience in tax-dispute resolution, tax compliance and tax advisory work in the areas of corporate and personal taxation, value added tax, and property taxes and duties. This includes 13 years of experience with the Directorate General of Taxes as a government tax auditor. He also spent more than four years with PricewaterhouseCoopers in Jakarta.
His extensive experience includes assisting clients on the resolution of tax disputes arising from tax audits; objections/reductions or cancellations of penalties and assessments; tax appeals in the Tax Court and subsequent judicial reviews in the Supreme Court; international tax planning; transfer pricing; corporate restructuring; business acquisitions and mergers; expatriate tax planning; and advising clients on the tax implications of both inbound and outbound investments.