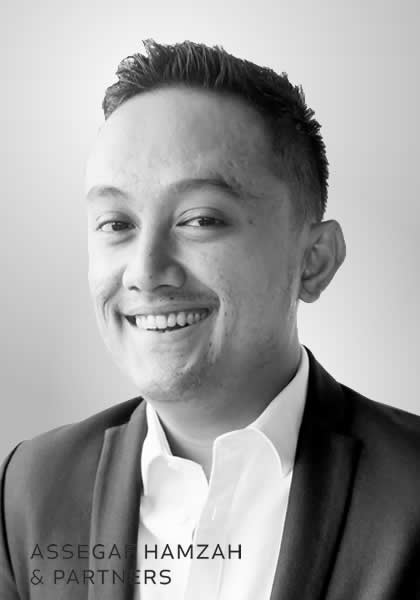 Ilham F. Raaziy
Ilham joined AHP in 2018. Prior to joining AHP, he spent the early years of his career in a well-respected mining and energy boutique law firm, before joining the finance & projects practice of an international affiliated law firm for more than four years. In AHP, Ilham focuses on representing parties in the development and financing of power and other infrastructure projects. He also has extensive experience in structured and acquisition financings, as well as Islamic financing transactions. In the last few years, Ilham has been involved in project finance and Islamic transactions that have won a total of seven deal of the year awards from various leading industry publications.

Ilham's experience ranging from providing advices to support project development and construction structure, drafting and negotiating various finance documents (e.g., inter-creditor agreement, facility agreement, common terms agreement, cash account management agreement and various Indonesian law security documents) to preparing projects documentation (e.g., power purchase agreement, concession agreement, EPC and O&M contracts).

Ilham holds an LLB from the University of Andalas, where he maintained an excellent academic grade consistently throughout and was the recipient of the Peningkatan Prestasi Akademik (PPA) scholarships for several years.

Qualifications
LLB., University of Andalas (2011).
Licensed to practice law as an advocate by the Indonesian Bar Association (PERADI).