AT LAST,
WHAT BUSINESS IN THIS REGION HAS BEEN WAITING FOR.

LAWYERS WHO REALLY KNOW

ASIA

.

About Us
Since our inception in 2001, we have grown rapidly, gaining a reputation for innovation, commercial acumen, and for putting clients at the forefront of all that we do. With 32 partners, 2 foreign counsels, and over 140 fee earners, we are now the most prominent player in the Indonesian legal market. Backed by our exceptional legal expertise and in-depth knowledge, we set the standard of excellence for legal services.  

To support clients and their various needs, we work seamlessly and collaboratively across practice areas to provide a comprehensive, one-stop shop legal services. Our professionals are committed to excellence and the highest ethical standards in providing creative and practical solutions to ensure that clients make smart choices in reaching their goals.  

We are the only top-tier Indonesian law firm to operate an office outside of Jakarta. Our Surabaya office was opened in 2016 and we manage both offices as an integrated whole. In addition, when your legal needs extend beyond Indonesia, our strategic alliance with Rajah & Tann Asia means that we can offer cross-border legal services, while giving clients access to the combined expertise of over 800 outstanding lawyers across the region.  

Ranked as a top-tier firm in many practice areas by Legal 500, Chambers Asia, IFLR, AsiaLaw, and other respected legal publications, we are regularly recognised as a "leading firm" and our lawyers as "leading individuals" in a wide range of practice areas.
Heru is a key member of AHP's Surabaya office as well as the firm's Dispute Resolution Practice Group. With his vast industry knowledge and experience, Heru assists clients in dispute resolution matters, as well as corporate governance issues.

She is a well-grounded legal counsel. Her experience spanned in a broad range of aspects as she successfully represented clients from many different standpoints.

Iqsan has an expertise in the technology, media and telecommunications (TMT) sector and has regularly advised on technology transactions and Indonesian laws and regulations issues related to new technologies and business models, such as over-the-top, blockchain, cryptocurrency, cloud computing, big data, IoT and artificial intelligence, for both domestic and international clients.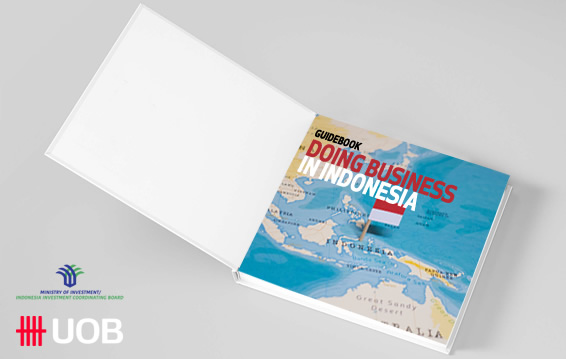 DOWNLOAD GUIDEBOOK
"DOING BUSINESS IN INDONESIA"
Economically strong, politically stable and progressive, Indonesia is an emerging global powerhouse in Asia, with many growth opportunities.
This Guidebook aims to provide you and your company with a quick snapshot of the key information required to set up business presence in Indonesia.