INTERESTED

IN WORKING AT AHP?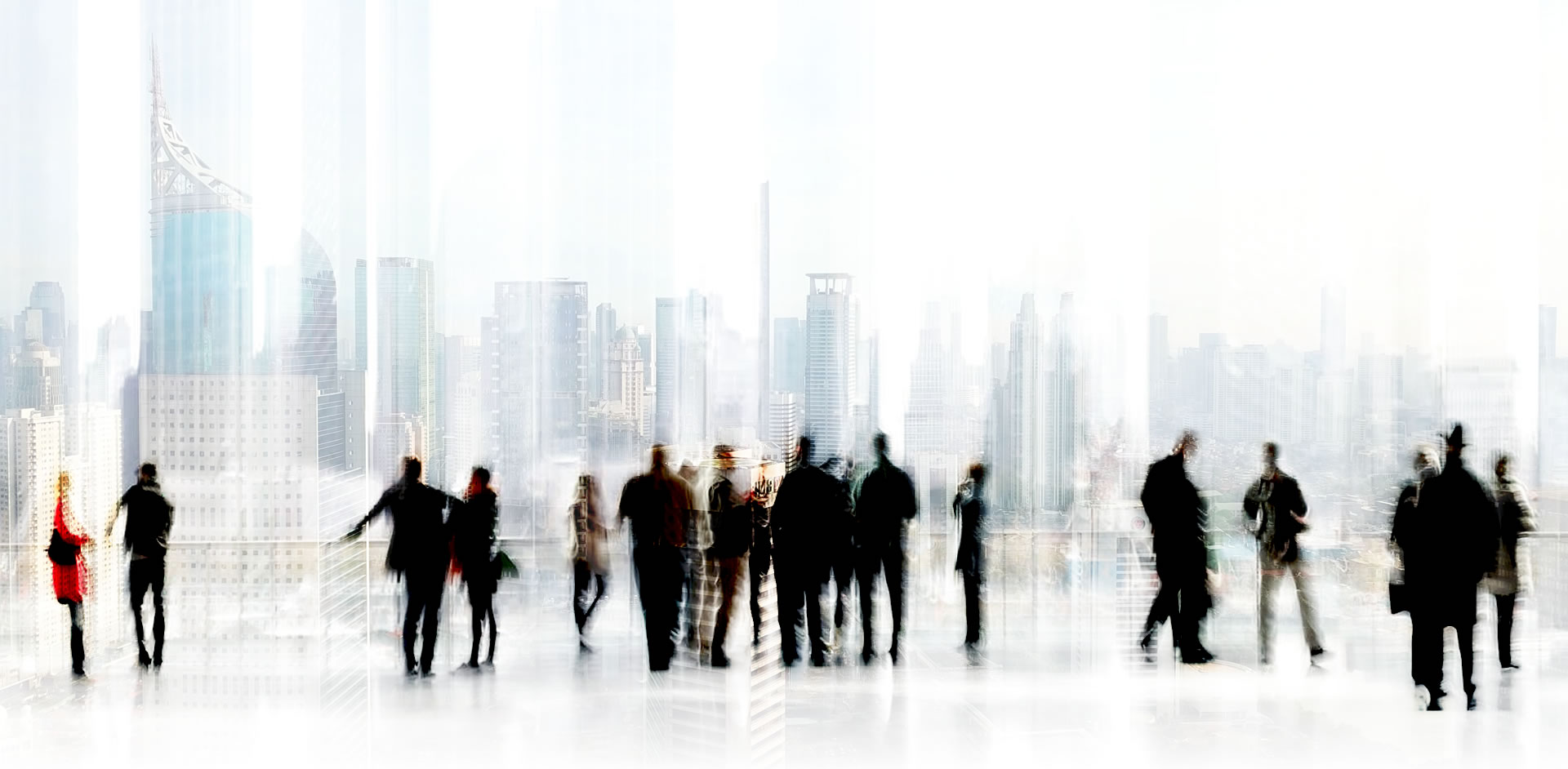 We are always looking for innovative, results-oriented individuals who value the highest standards of performance and excellence in line with our commitment to providing top-quality legal services, and to maintaining the highest possible ethical and professional standards. The members of our team are well rounded, hard working and sensitive to both legal and business needs of clients, all of which contributes to making AHP the truly exceptional law firm that it is today.

We employ a stringent recruitment policy, ensuring that we only have the best, brightest and most dedicated lawyers on our team -- lawyers who are capable of delivering and upholding the standards of excellence that our corporate clients demand and have come to expect.


---
AHP, long one of the fastest growing law firms in Jakarta, is currently going through a period of unprecedented expansion. As a result, from time to time we need to recruit talented and experienced associates laterally, with vacancies being announced on this website and in other media. Inquiries should be made to recruitment@ahp.id

---
AHP is committed to ensuring that all of our people are provided with the opportunities they need to maximize their talents and potential. To do so, we offer:

SOFTWARE QUALITY ASSURANCE ENGINEERS
---
Roles & Responsibility
Develop detailed, comprehensive, and well-structured test plans and test cases
Execute software test plans in order to identify software problems and their causes.
Document software defects, and report defects to software developers.
Works together with the software developer to enhance and improve programs
Recommend improvements in software to enhance user experience
Monitor bug resolution efforts and track successes.
Collaborate with users to evaluate, investigate or diagnose problems and recommend possible solutions.
Train users to use the software.
Create user guides
Maintain relevant knowledge of new testing tools and test strategies Maintain relevant knowledge about new testing tools and test strategies
Requirements
Bachelor's degree in computer science or equivalent practical experience
2+ years' experience working in a QA Engineer position
Experience in working in software development teams and using software QA methodologies and tools
Hands-on in API testing techniques and tools
Hands-on in test automation using any language (preferably JAVA)
Experience with open source automation libraries like Selenium
Good knowledge of SQL
Exceptional attention to detail
Excellent analytical and problem-solving skills
Good oral and written communication skills
Great team player and able to work efficiently with minimal supervision
DATABASE ENGINEER
---
The Data Engineer will be responsible for expanding and optimizing our data and data pipeline architecture, as well as optimizing data flow and collection for cross functional teams. The ideal candidate is an experienced data pipeline builder and data wrangler who enjoys optimizing data systems and building them from the ground up.
The Data Engineer will support our software developers, data analyst and business analyst on data initiatives and will ensure optimal data delivery architecture is consistent throughout ongoing projects. The right candidate must be self-directed and comfortable supporting the data needs of multiple teams, systems and products.
The Data Engineer will be excited by the prospect of optimizing or even re-designing our company's data architecture to support our next generation of products and data initiatives.
Responsibilities:
Create and maintain optimal data pipeline architecture,
Assemble large, complex data sets that meet functional / non-functional business requirements.
Identify, design, and implement internal process improvements: automating manual processes, optimizing data delivery, re-designing infrastructure for greater scalability, etc.
Build the infrastructure required for optimal extraction, transformation, and loading of data from a wide variety of data sources using SQL and NoSQL technologies.
Build analytics tools that utilize the data pipeline to provide actionable insights into customer acquisition, operational efficiency and other key business performance metrics.
Work with stakeholders including the Executive, Product Owner, and Software Development teams to assist with data-related technical issues and support their data infrastructure needs.
Create data tools for business analyst and team members that assist them in building and optimizing our product into an innovative industry leader.
Work with data and analytics experts to strive for greater functionality in our data systems.
Qualifications:
Advanced working SQL knowledge and experience working with relational databases, query authoring (SQL) as well as working familiarity with a variety of databases.
Experience building and optimizing data pipelines, architectures, and data sets.
Experience performing root cause analysis on internal and external data and processes to answer specific business questions and identify opportunities for improvement.
Strong analytic skills related to working with unstructured datasets.
Build processes supporting data transformation, data structures, metadata, dependency, and workload management.
A successful history of manipulating, processing and extracting value from large disconnected datasets.
Working knowledge of message queuing, stream processing, and highly scalable data stores.
Experience supporting and working with cross-functional teams in a dynamic environment.
Experience with big data tools: Hadoop, Spark, Kafka, etc.
Experience with relational SQL and NoSQL databases, including Postgres, Oracle, and Elasticsearch.
Experience with data pipeline and workflow management tools: Pentaho, Talend, Airflow, etc.
Experience with stream-processing systems: Storm, Spark-Streaming, Flink, etc.
Experience with object-oriented/object function scripting languages: Python, Java, etc.
LEGAL KNOWLEDGE MANAGER
---
Key responsibilities:
The candidate will be engaged as a full-time, non-practicing position of legal knowledge manager for the firm responsible for:
strategizing and planning the firm's development and updating of its legal knowledge assets database for each practice group to help fee earners work effectively and efficiently ("Project").
overseeing the implementation and progress of the Project in a timely and organised manner.
actively contributing to the implementation of the Project by reviewing legal and regulatory updates, past precedents, preparing, drafting and/or reviewing legal agreements, legal opinions, legal memoranda, updates, Q&As, resolutions and other documentation for use or repurposed as high-quality legal templates.
acting as curator to the firm's inhouse data management system such that all knowledge assets are easily accessible and searchable, routinely updated to reflect regulatory compliance and market trend, etc.
working closely with the firm's partners and lawyers on the Project.
working closely with the persons responsible over the firm's in-house data management system to optimise the administrative and procedural aspects of the Project.
Skillset
Bachelor's in law; preferably ex-practicing lawyer with knowledge of Indonesia law
Updated on legal developments
Minimum 7 years post qualification work experience as a practicing lawyer and generally experienced in traditional corporate matters (in whichever jurisdiction) such as share purchases/subscription, shareholder agreements, financing, and general matters related to the capital markets.
For foreign qualified candidates, knowledge or familiarity with the Indonesian legal regime is requisite. This includes candidates who have experience handling Indonesian-centric transactions whether as a foreign lawyer or otherwise.
Extremely proactive with good leadership and people skills
Good troubleshooting ability, solutions oriented
Excellent Legal drafting skills and understanding of general drafting principles
Excellent command of written English, ability to read, write & converse in Bahasa Indonesia.
PARALEGAL FOR COMPETITION PRACTICE GROUP
About the Program : Assegaf Hamzah & Partners is currently seeking Non-Legal graduates for the Legal Assistant Training Program
Training & Development : Selected Candidate will join a two-month mandatory legal training organized by AHP, and upon conclusion of the program, these candidates will be eligible to join the firm as a legal assistant. AHP will cover the cost for transport and meals during training program.
Your Career : You will be responsible to assist lawyers in their day-to-day tasks. Duties may include researching to government and non-governmental institutions.
Who we are looking for
Fresh graduate from all majors Other than law degree (SH) or having at least 1 year experience in any field.
Max GPA 3.00
Age max 25 years old
Good communication skills in English and Bahasa (Oral & Written)
Good Analytical and research skills we organized and detail oriented
Willing to work hard with a positive attitude
---
TRAINEE ASSOCIATE PROGRAM
Assegaf Hamzah & Partners, AHP operates a regular "Trainee Associate" Program open to fresh graduates and law students. The program offers practical work experience and the opportunity to learn from senior lawyers across the entire range of practice areas. Trainee learns how to conduct effective legal research and draft incisive legal documents and opinions through hands-on participation in actual projects and transactions in the respective Practice Group. The Practice groups include Banking & Finance, Competition, Capital Markets, Dispute, Litigation, IP, Tax and Mergers & Acquisition (M&A). At AHP, Firm's core values of excellence, familiality, personal development, sharing & integrity guide everything we do.

We induct a new intake of Trainees every 4 months, with the possibility of high-performing and culturally aligned individuals being offered positions with our firm at the end of their Training Period. New intakes are announced on this website, Inquiries should be made to recruitment@ahp.id

The requirements for enrolment in the Trainee Associate program include:

KNOWLEDGE & SKILLS
---
Able to conduct Research
Search/accept the latest information and knowledge about the Law from all sources relevant such as study of Legal Literature as well as from relevant departments/agencies/offices
Helping complete due-diligence reports and assisting with signing/closing stage
Prepare Research reports orally & in writing
Actively mastering Legal writing & Oral Presentation in both Indonesian & English
Excellent verbal and written English skills -- a TOEFL score of at least 575 (paper based) / 90 (internet based) / 233 (computer based) would be an advantage
EXPERIENCE
---
At least a bachelor's in law education.
Fresh graduate (within last 2 years) and/or between 1 - 3 years' experience in a Law Firm
Post Graduate Law student in a process of completing thesis for S2 and/or Bachelor student who has cleared Skripsi and will graduate soon can apply. Application to be clearly marked with the graduation date.
COMPETENCIES (BEHAVIOURAL)
Problem solving
Critical thinking
Interpersonal skills
Communication
Writing
Integrity
Grit
Accountability
PERSONAL ATTRIBUTES & POTENTIAL
Positive Attitude
Collaborative/Cooperative
Hard-working
Conscientious
Leadership Qualities
Welcomes constructive criticism
Seeks professional growth
Motivational Potential
Change Potential
People Potential
Intellectual Potential
---
INTERNATIONAL INTERNSHIPS
AHP welcomes applications for international internships which may be up to one year in duration.  Applicants shall preferably be licensed practitioners or at least freshly graduated law students who are able to demonstrate that they meet most of the general requirements of AHP's domestic internship program.  We will assist successful applicants with visa applications / residency requirements, etc.

Would you like to join us? 
Applications should include a cover letter, resume, transcripts, and a sample of writings, preferably of previously published materials.   Please submit complete application materials as soon as possible in order that sufficient time is available for processing applications, obtaining travel documents, immunizations, etc. Inquiries should be made to recruitment@ahp.id.
---