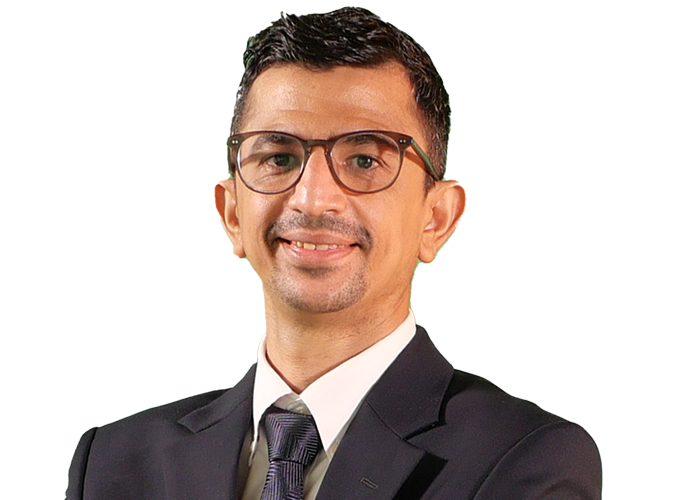 Qualification
Education
LLB (Hons), Trisakti University (2006)
Erasmus University Rotterdam (2005)
Licensed
Licensed to practice law as an advocate by the Indonesian Bar Association (PERADI)
Licensed Mediator by the Pusat Mediasi Nasional (PMN)
Certified Liquidator by the Perkumpulan Profesi Likuidator Indonesia (PPLI)
Kamal has been a vital member of AHP's dispute resolution team for over 14 years, contributing significantly to numerous civil, criminal, and commercial cases. In advising and representing our clients in a variety of circumstances, such as potential disputes, out-of-court settlements, litigations, and arbitration tribunals, he focuses on the clients' ultimate objective. As a practicing mediator, he has a particular interest in ADR and is keen to do whatever it takes to help the parties in achieving a win-win solution.

In addition to his experience in the field of dispute resolution, he has also amassed a significant amount of expertise in matters relating to employment. He was also in charge of AHP's liquidation and private client practice.

Before joining Assegaf Hamzah & Partners in 2008, Kamal gained invaluable insight into the Indonesian legal system by working as a reporter for hukumonline.com, the leading online legal journal and legal database covering national news from a legal perspective.

During his study at Trisakti University in Jakarta, he spent a significant amount of time as an exchange student at Erasmus University Rotterdam in the Netherlands, where he gained exposure to the international legal landscape.


Experience Highlight
Advising and representing aircraft Company and insurers in relation to an aircraft crash in which over a hundred passengers were killed.
Advising and representing client in complex shareholder disputes within a group of companies.
Advising and representing client in the termination of employees and high-level officers of the company, including dispute at Indonesian courts.
Advising and representing clients (multinationals, locals, and state enterprises) in various courts and arbitration tribunals.