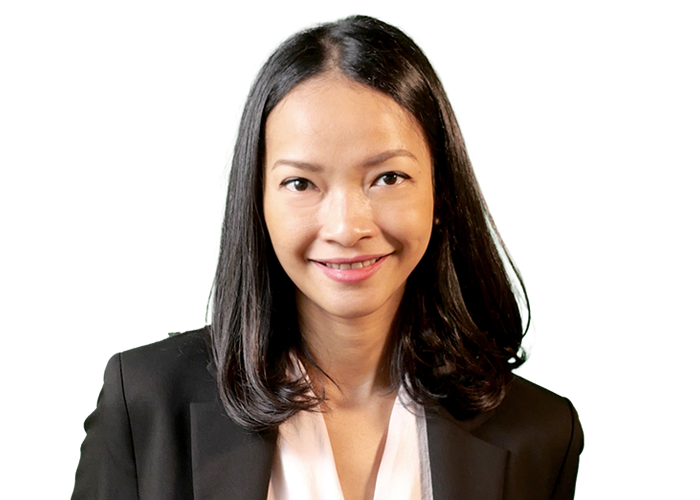 Qualification
Education
LL.B., University of Indonesia (2006)
LL.M., Rijk Universiteit, Groningen, the Netherlands (2010)
Licensed
Licensed to practice law as an advocate by the Indonesian Bar Association (PERADI)
Angelica commenced her legal practice in 2006 and joined AHP in 2010. Prior to her corporate legal career, Angelica was an advocate's assistant and this experience provided her with a solid grounding in corporate and commercial matters. She has represented both private and public companies on mergers and acquisitions transactions. Angelica is also well versed in advising on other legal matters that are ancillary to a merger and acquisition transaction, including foreign investment, joint venture, shareholders' agreement, employment, land transfer issues and healthcare. Her experience ranges from leading the due diligence exercise, drafting, and reviewing commercial agreements, and providing advice on general corporate matters and compliance. In the past, Angelica also assisted on several major capital markets transactions.

Her clients include companies from various industries, including IT, broadcasting, petrochemical, mining, e-commerce, consumer goods, multifinance, and property. Clients praised Angelica for her responsiveness and quick turnaround times.


Experience Highlight
Acted as the Indonesian counsel to an Indonesian-based web portal start-up company on the restructuring its group companies in relation to the receipt of two tranches of investment, amounting to USD 1.2 million and USD 83 million.
Acted as counsel to a Japanese packaging company in its joint venture with an Indonesian packaging and manufacturing company.
Advised Southgate Ventures Pte Ltd, an educational services provider, on the restructuring of its group structure including its local foundations holding the management of the Singapore School in various cities in Indonesia.
Represented the issuer, parent guarantor and guarantors in the USD 23 million global bonds offering by PT Alam Sutera Realty Tbk., a wholly owned subsidiary of PT Alam Sutera Tbk., a leading Indonesian real estate developer. The bonds are listed on the Singapore Exchange.
Acted as counsel to PT Bank CIMB Niaga Tbk (CIMB Niaga) as lender on the approximately USD 76 million loan facility to PT Net Mediatama Televisi, which were used for intercompany transfer of assets, purchase of broadcasting equipment, construction and renovation of studios, acquisition of companies and development of programs. We assisted CIMB Niaga on preparation of the loan documentation including security documents and advising on Indonesian law-related matters.
Assisted one of the largest Indonesian telecommunication provider companies in setting up a joint venture with a local telecommunication devices provider.