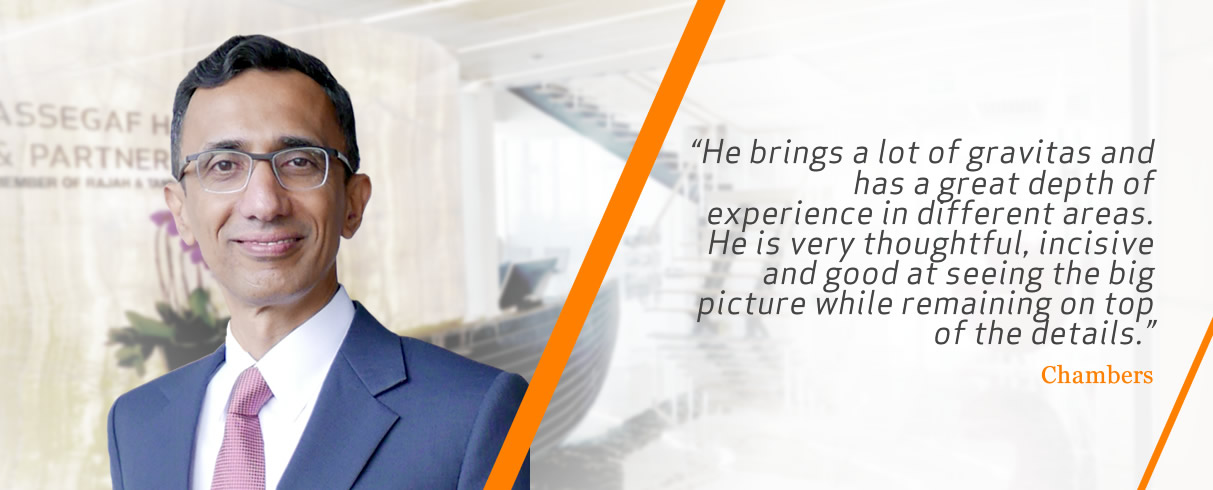 Ahmad Fikri Assegaf
Fikri Assegaf is a Co-Founder of AHP and widely recognised as one of the country's most talented and innovative lawyers. He has more than 25 years of experience in a wide range of practice, including capital markets, banking & finance and projects, mergers and acquisitions, project finance and Shariah finance. His clients include venture capital and private equity investors looking to access the Indonesian market, as well as targets, especially start-ups. Fikri has served as outside general counsel and commissioner, assisting management, board of directors, and investors create and execute business strategies, and advising on legal issues ranging from day-to-day corporate and regulatory matters to high-stakes strategic matters.
Over the course of his career, Fikri has served as lead counsel in hundreds of mergers and acquisitions, ranging in sizes, as well as numerous venture capital, private-equity financings, and a significant number of public offerings and private placements, including offerings based on Islamic principles. His experience also includes restructurisation, project finance, and banking and finance transactions.
Fikri is also one of the founders of www.hukumonline.com, the first legal portal in Indonesia, that collates legal information, references, and news in one place.