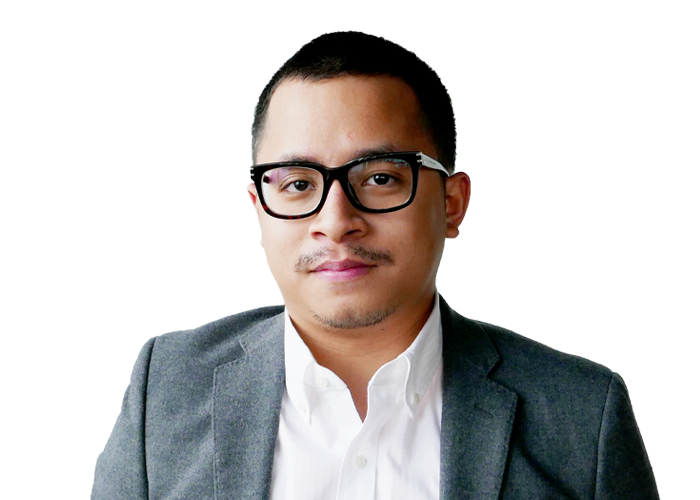 Qualification
Education
S.H., Universitas Indonesia (2010)
LL.M., University of Pennsylvania (2022)
Licensed
Licensed to practice law as an advocate by the Indonesian Bar Association (PERADI)
Memberships
Member of the Young SIAC (YSIAC) Committee of the Singapore International Arbitration Centre (SIAC)
Co-Founder, Indonesia Arbitration Society
Publications
- 2022, "Debt market: Indonesia shows unpredictable side", Asiamoney https://www.asiamoney.com/article/2ak4ik7p4r3s1suas8kxt/southeast-asia/debt-market-indonesia-shows-its-unpredictable-side
2022, "Overview of the insolvency and Restructuring Regime", REDD https://www.milbank.com/a/web/150985/Overview-of-Insolvency-Restructuring-Regime-in-Indonesia-REDD.pdf
2019, country contact for IBA Anti-Money Laundering Forum https://www.anti-moneylaundering.org/Asiapacific/Indonesia.aspx
2019, The Aviation Law Review, Edition 7 https://thelawreviews.co.uk/edition/the-aviation-law-review-edition-7/1197179/indonesia
Alvin is a highly experienced senior associate at Assegaf Hamzah & Partners, where he has been a valuable member since 2013. With a strong focus on dispute resolution, Alvin specializes in domestic and international arbitrations conducted under esteemed bodies such as SIAC, ICC, and UNCITRAL. He possesses extensive expertise in defending clients against annulment petitions and successfully setting aside arbitration awards before Indonesian courts.
In addition to his proficiency in dispute resolution, Alvin regularly serves as counsel for clients involved in insolvency matters, providing strategic guidance to both debtors and creditors. Furthermore, he has a deep understanding of government contracts and excels in advising clients on compliance with Indonesian anti-corruption and anti-money laundering laws.
In 2022, Alvin's dedication and exceptional academic performance were recognized when he earned a Master of Laws degree from the prestigious University of Pennsylvania. This achievement was made possible through a full scholarship awarded to him by the Indonesian government-funded LPDP program. Notably, he also obtained the distinguished Wharton Business & Law Certificate from The Wharton School during the same year.
Experience Highlight
2022, Garuda Indonesia: debtor's counsel in a PKPU process with more than 500 creditors and a total debt of approximately 140 trillion rupiahs being restructured
2021, AEON Mall Indonesia: creditor's counsel in the PKPU process of PT Sentul City Tbk
2019, Ir. H. Joko Widodo: defendant's counsel in a unlawful act lawsuit before the Tanjungkarang District Court related to the development of Trans Sumatra toll road.
2019, Jakarta Industrial Estate Pulogadung: debtor's counsel in a PKPU process with a total debt of 4.5 million dollars being restructured
2018, an airport operator: claimant's counsel in a BANI arbitration case related to insurance claim with a case value of 11.8 million dollars
2018, a pharmaceutical company: respondent's counsel in a SIAC arbitration case related to distribution agreement