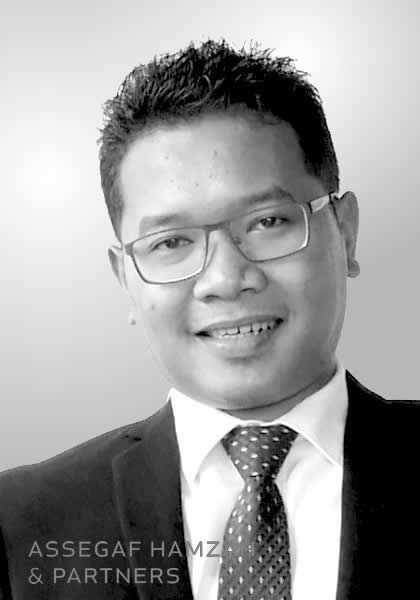 Kharis Sucipto
Kharis graduated from the University of Indonesia (UI) with a bachelor of law degree in 2013 and came to AHP as an intern in 2013. He was soon made an associate of the firm, and now focuses his practice on litigation and commercial arbitration before the Indonesian National Arbitration Board (BANI) and the Indonesian Sports Arbitration Board (BAKI).

An outstanding scholar while at law school, Kharis was a regular participant in student activities, including internal mooting at UI's LaSALe (Law Student Association for Legal Practice). He also has a wide range of organizational experience, such as serving as Liaison Officer in the 3rd Indonesian National Round Of The International Humanitarian Law Moot Court Competition at Millenium Hotel, Jakarta, in 2008, and on the organizing committee of the 13th ALSA National English Competition 2009 at Faculty of Law University of Indonesia.

Fluent in both Indonesian and English and an avid sportsman, Kharis likes nothing better than to leave behind the stresses of office life by getting some exercise on the soccer field.