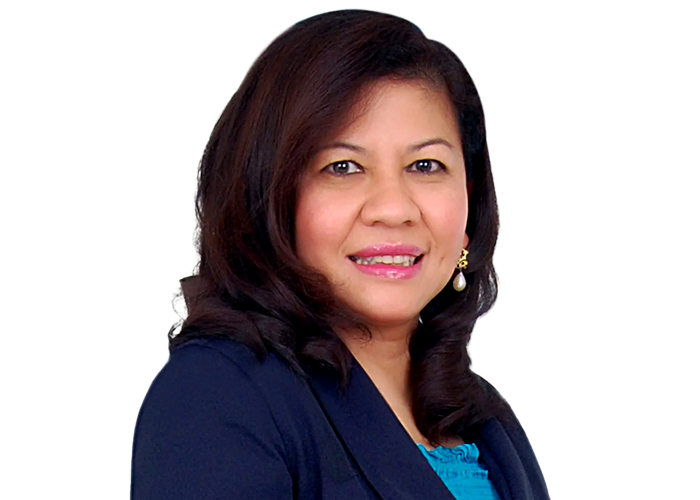 Qualification
Education
Bachelor of Science in Commerce, majored in Accounting, Santa Clara University, California, USA
Master of Science in Taxation, Golden Gate University, California, USA
Licensed
Certified Public Accountant by the State of California (Inactive)
Brevet A, B and C from Indonesian Accountant Association Tax Chapter
Accolades & Awards
Noted Indonesian International Tax Partner, International Tax Review 2014
Noted Indonesian International Tax Partner, International Tax Review 2013
Winner of 2012 PwC Experience from Indonesia - by PwC Asia Pacific for the best client service
Publications
"Taxation of Trade Representative Office" – published by Asia Pacific Tax Bulletin, International Bureau Fiscal Documentation September/October 2014 Edition
"Thin Capitalization and Secondary Adjustment" – published by Asia Pacific Tax Bulletin, International Bureau Fiscal Documentation September/October 2013 Edition
Memberships / Directorships
Independent Commissioner and Audit Committee Chairwoman for PT Principal Asset Management Indonesia
Independent Commissioner and Audit Committee Chairwoman and Member of Good Corporate Governance Committee for PT Sinarmas MSIG Tbk
Passed Qualified Risk Governance Professional (QRGP-MRG 628.000380 2019)
Passed Certified Public Accounting for the State of California, USA (license number: 94770)
Passed Certified Enterprise Risk Governance (license number: CERG-3120128)
Passed Brevet A, B and C (issued by Indonesia's Chartered Accountants Association)
Member of International Fiscal Association
Nazly is Partner and Head of Tax and Customs practice group at AHP. She has over 20 years of experience in International Tax which consists of cross-border M&A, global Business Model Optimization and International Tax Advisory. She advises both MNCs doing business into Indonesia (inbound) and Indonesian companies doing business overseas (outbound). 

Prior to joining AHP, Nazly worked with Big Four accounting firms in San Francisco, London, Singapore and Jakarta and made an international tax partner in Jakarta. Her extensive overseas training and experience gives Nazly a rare Asia-regional and international perspective and approach. She is often asked to be a speaker or expert source by the International Tax Director at the DGT and by Indonesian Accountants Association Tax Chapter for matters that Indonesian taxation has yet to govern over such as taxation on trust, cross- border leasing and estate planning.  

Nazly has served clients from almost all industries ranging from banking and financial institutions; manufacturing and distribution; oil and gas; real estate and plantation; to ultra-wealthy individuals and family-owned businesses. She has an unparallel track record having work with Indonesian biggest banks and financial institutions in diverse projects starting with tax-neutral bank merger, project financing, assets securitization including assets back securities arrangements, various peer-to-peer lending structuring, to helping banks work with PT Perusahaan Pengelola Asset to get rid of their toxic assets.  

Nazly has served as non-executive independent commissioner/director and audit committee chairperson at Indonesia's top 10 insurance and assets management companies; helping Board of Directors plan and execute their programs and liaise with the Indonesia's financial services authority over financial results and good corporate governance implementation. 

Nazly is an accomplished scuba diver, a published writer on social issues, an organic farmer and a proud animal lover. Nazly is also a humanitarian who serves through the Rotary Club of Jakarta Metropolitan where she made a Club President 2021-2022. Her humanitarian work brought her to various natural disaster affected areas all over Indonesia, including tsunami in Banten 2018, earthquake in Lombok 2018, earthquake and liquefaction in Palu 2018 - 2019 and great flood in Kupang 2021.