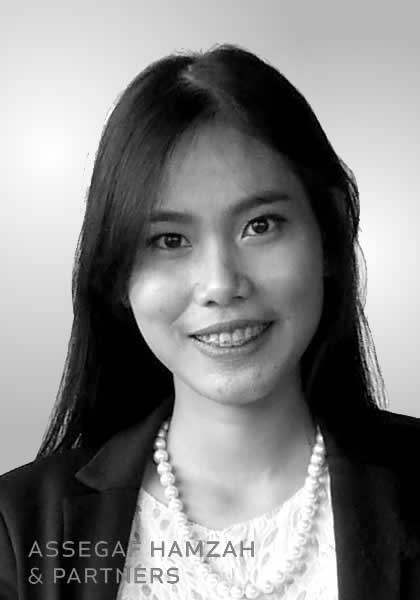 Rantie Septianti
Rantie came to Assegaf Hamzah & Partners (AHP) as an intern in 2012 and was made junior associate shortly thereafter, having impressed her supervisors and the Partners with her incisive legal and analytical skills, and her innate capacity to see straight to the crux of the matter at hand.
She now focuses her practice on Banking & Finance and Capital Markets, and over the last year has worked on a number of significant mandates, including due diligence exercises on proposed acquisitions and debt and equity offerings by companies operating in the mining, banking and plantation sectors.
Rantie was a gifted student and graduated cum laude in law from the University of Indonesia in 2012. While at college, she was an avid participant in student affairs, and served as an organizing committee member for the 13th Asian Law Students' Association National English Competition in 2009, as a member of the steering committee for the Indonesian Young Intellectuals Symposium in 2010, the steering committee of the Science Law National Competition, also in 2010, and as coordinator of the UI Law Faculty's Internal Moot Court Competition in 2011.
Rantie is fluent in both Bahasa Indonesia and English, and is currently brushing up on her Dutch. When not in the office, she likes nothing better than to recharge her batteries diving and swimming in the crystal clear tropical waters off West Papua Province in Eastern Indonesia.