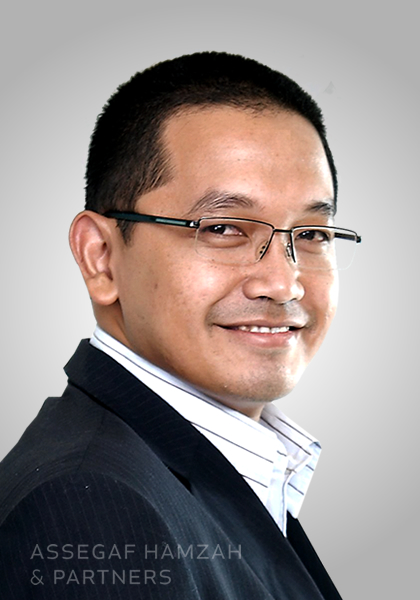 Yogi Sudrajat Marsono
Yogi joined Assegaf Hamzah after graduating from law school in 2001 and quickly made a name for himself as a promising young commercial lawyer with a keen eye for detail, quick turnaround times and an intuitive awareness of client needs.

After some ten years with AHP, Yogi was made Partner in 2012. During his time with the firm, he has amassed a wealth of expertise in his principal focus areas -- commercial litigation, land law, mergers and acquisitions, aviation law and, in particular, competition law, where he has played a key role in securing a number of recent groundbreaking decisions from the Indonesian courts.

He is currently busy on a number of high-profile aviation law cases, including assisting the Sukhoi Civil Aircraft Company, its Insurers and reinsurers in relation to the crash of a Sukhoi Super Jet 100 aircraft near Jakarta in early 2012.

Yogi also heads our Real Property Practice and is an acknowledged leader in the field. He has played the leading role in a number of significant recent deals, including the sale of a 20-storey office block in Jakarta's CBD for a consideration of more than Rp 800 billion, and the disposal of fuel retailer PT Petronas Niaga's gas stations in Indonesia for USD 28,840,000.

He holds a bachelor of law degree, majoring in international law, from Padjajaran University, Bandung, and is licensed as an advocate by the Indonesian Bar Association (Peradi).

Yogi was one of the contributors to the Indonesia chapter of the seminal reference work, ASEAN Competition Law, first published by Rajah & Tann LLP, Singapore, and LexisNexis in 2011.