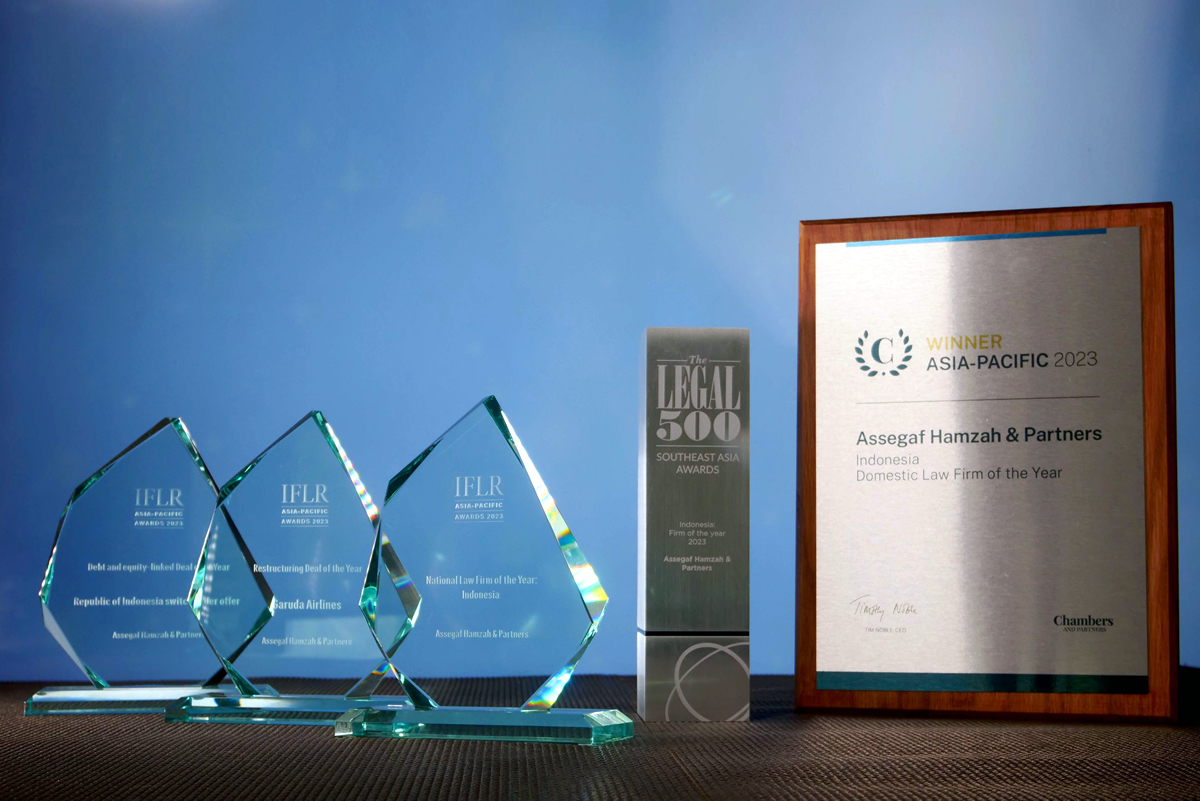 Assegaf Hamzah & Partners has recently been recognized for our exceptional work in the legal industry, and we are honoured to share this news with our esteemed clients.

We take great pride in the recent accolades we have received, which reflect our unwavering commitment to excellence, dedication, and expertise. These awards are a testament to our relentless pursuit of providing the best possible legal services to our clients.

Our achievements include the following prestigious awards:
We are proud to have earned the trust and confidence of our clients, whose support has been instrumental in helping us achieve these accolades. We are committed to continuing to provide the highest level of service and to making a positive impact in the legal landscape.

Thank you for your continued support, and we look forward to serving you with excellence and professionalism in the years to come.