Amidst the long-awaited amendment of the Indonesian Competition Law, KPPU published KPPU Regulation No. 1 of 2019 on Case Handling Procedure ("New Regulation") early this week. This New Regulation entirely supersedes the previous regulation on case handling procedure. It is important to note that cases commenced prior to 4 February 2019 that have not been decided yet will continue to be subject to the previous regulation.
The most notable feature under the New Regulation is the introduction of behavioural remedy, which allows a defendant to plead guilty at the beginning of a hearing and to agree to change its behaviour in order to stop the case. Other new provisions, among others, deal with the recognition of indirect evidence and expansion of the measures that can be taken by the KPPU against defendants who do not comply with their final and binding decision.
It remains to be seen how the New Regulation will be implemented. We aim to issue a more detailed summary of the New Regulation in the upcoming month.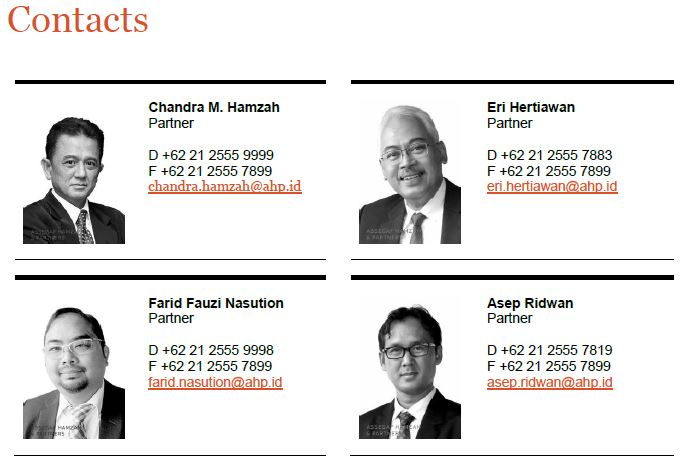 ***
AHP Client Alert is a publication of Assegaf Hamzah & Partners. It brings an overview of selected Indonesian laws and regulations to the attention of clients but is not intended to be viewed or relied upon as legal advice. Clients should seek advice of qualified Indonesian legal practitioners with respect to the precise effect of the laws and regulations referred to in AHP Client Alert. Whilst care has been taken in the preparation of  AHP  Client Alert, no warranty is given as to the accuracy of the information it contains and no liability is accepted for any statement, opinion, error or omission.