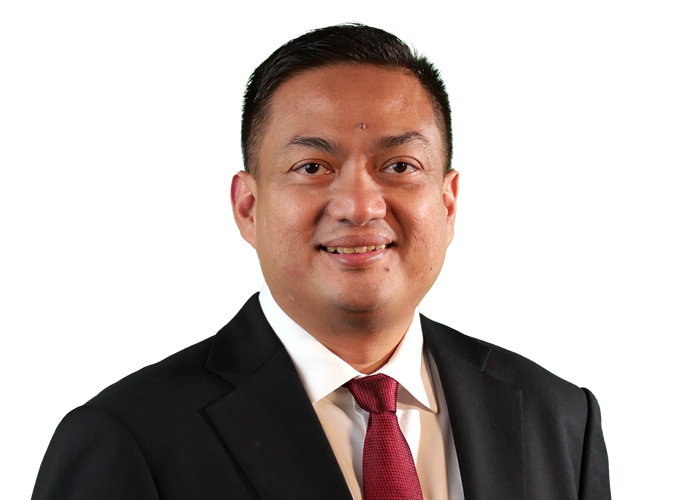 Qualification
Education
University of Indonesia, LL.B.(1999)
LLM, Boston University School of Law, United States (2004)
Licensed
Licensed to practice law as an advocate by the Indonesian Bar Association (PERADI)
Recognition, Accolades & Awards
Ranked in Band 3 for Corporate/M&A by Chambers Asia-Pacific (2021)
Market sources describe Eko Basyuni as "a pleasant person who tries to find solutions." – Chambers Asia Pacific 2021
Named as one of Indonesia's Top 100 Lawyers by Asia Law Business Journal (2018).
Named as Leading lawyer for Corporate/M&A in Asialaw Leading Lawyers 2018
Recognized as a "Leading Lawyer" for Project Finance by IFLR (2016)
Named as a "Recommended Lawyer" by AsiaLaw Profiles (2014 to 2019)
Named "The deal maker of the year 2017" by Asian Legal Business
Recommended for Corporate/M&A by Legal 500 Asia Pacific (2016).
Membership & Associations
The Indonesian Association of Capital Market Legal Consultants
Eko is a partner and heads our General Corporate/Mergers & Acquisitions practice group. He joined AHP in early 2005 and commenced his legal career in 1999.

Prior to joining AHP, Eko served as legal counsel with the Indonesian Bank Restructuring Agency (IBRA) during a tumultuous period that saw the agency rebuild the country's decimated financial services sector from the ruins of the 1997/98 Asian financial crisis. This provided him with invaluable first-hand experience of the banking industry that continues to serve him and his clients at AHP well to this day.

Besides his practice in M&A arena, he also regularly plays leading roles in capital markets, banking & finance, and FDI matters. He has in-depth experience and expertise across an array of sectors, including mining and energy, ICT, plantations, banking, oil and gas, retailing, broadcasting, telecommunications, and infrastructure.

Among recent significant engagements, Eko advised PT Multimedia Nusantara (a subsidiary of PT Telekomunikasi Indonesia (Persero) Tbk) on its joint venture with eBay International AG to operate a C2C online marketplace business in Indonesia, PT Bank Mandiri (Persero) Tbk on its proposed acquisition of an Indonesian shariah bank, and Kuala Lumpur-based Malayan Banking Bhd (Maybank) on its indirect acquisition of PT Bank Internasional Indonesia Tbk.

Other major mandates include a shariah and conventional bond issuance by PT Indosat Tbk, and a rights issuance by the Indonesian subsidiary of the world's biggest cement producer, PT Holcim. He also recently advised a leading Korean retailer on its proposed acquisition of one of the largest hypermarket chains in Indonesia.


Experience Highlight
Assisting a local subsidiary of AICE group in Indonesia based on an annual retainer service basis since 2016. In addition, we are assisting the client on some legal disputes, including a labour dispute.
Providing legal services to subsidiaries of Shanghai GM Wuling Co., Ltd. on an annual retainer service basis since 2016 (with a focus on contract review, intellectual property, employment and compliance).
Assisted ANSTEEL Group Corporation with a joint venture project in Indonesia, including preparing the joint venture agreement, providing legal advisory on company governance, conducting legal due diligence and advising on construction issues.
Represented PT Metamorfosis Ekosistem Indonesia and Wealthtrack Technology Limited on the acquisition of shares in PT Bank Jago Tbk. (previously PT Bank Artos Indonesia Tbk.). Following the acquisition, Bank Jago is transformed into a digital bank and the shareholders will initiate a rights issue process to further increase the capital of Bank Jago to become a BUKU II bank (banks whose core capital ownership is between IDR 1 trillion to IDR 5 trillion). Our roles include advised on the transaction structure, provided comprehensive regulatory analysis, assisting with negotiation, as well as obtaining approval for the acquisition from the Indonesian Financial Services Authority ("OJK").
Acted as the Lead counsel to a group of seven state-owned enterprises in its USD 127.8 million investment into PT Fintek Karya Nusantara, the operator of digital transaction platform LinkAja!, which is owned by the subsidiary of one of Indonesia's largest state-owned telecommunications companies, Telkomsel. The group of SOE investors comprising: PT Danareksa Capital, PT Mandiri Capital Indonesia, PT BNI Sekuritas, PT BRI Ventura, PT Asuransi Jiwasraya (Persero), PT Telekomunikasi Seluler, PT Pertamina Retail, PT Jasa Marga Tollroad Operator, PT Kereta Cepat Indonesia and Taspen. This deal marked the first time that Indonesian SOEs invest directly into the launch of an e-money company. It involved an unprecedented level of synergy between the eight banking and insurance SOEs that were on board.
Acted as the Indonesian counsel to ITOCHU Techno-Solutions Corporation ("ITOCHU"), a Japanese multinational IT services company, in its IDR 980 billion (USD 69.2 million) acquisition of 70% of shares in PT Nusantara Compnet Integrator and PT Pro Sistimatika Automasi. Our M&A, tax, employment, IP and competition law teams assisted in providing necessary advice on their respective expertise relating to the transaction structure and fulfilment of conditions precedent to accommodate the best interests of both the sellers and the buyer to ensure a successful consummation of the deal. After going through more than a year of implementing process, the transaction is successfully completed.
Advised a multinational US-based investor, Johnson Controls International Plc, on its investment in PT Nipress Energi Otomotif, which was successfully completed using a complex two-stage investment process. This was also one of very few transactions to be finalised during the transition period between two investment regimes, following the introduction of the Online Single Submission (OSS) system in Indonesia.
Represented Country Garden Holding Co. Ltd., China's largest property developer company, in a number of property projects in Indonesia. Our scope of work included advising on the client's joint venture, assisting on land acquisitions and providing general legal advice.
Advised Xiaomi Inc., China's electronics and software company, with respect to establishing its presence in Indonesia and advising on the distribution of its products, including smartphones, in Indonesia.
Represented PT Bank Mandiri (Persero) Tbk., in a joint venture between the bank and BC Card of South Korea in respect of the establishment a new joint venture company to be the exclusive vehicle for the bank for provision of end-to-end acquiring services for customers in Indonesia.