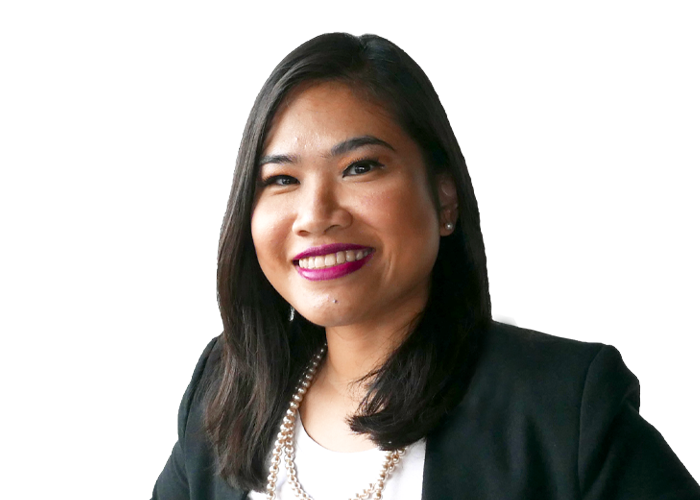 Qualification
Education
LL.B., University of Indonesia
LLM, Tilburg University, Netherland
Licensed
Licensed to practice law as an advocate by the Indonesian Bar Association (PERADI)
Indira joined Assegaf Hamzah & Partners in 2007, and quickly developed a reputation among her colleagues for hard work and an eye for detail. She currently focuses her practice on the banking and finance sectors.

Since teaming up with AHP, Indira has gained invaluable experience representing blue-chip international financial institutions, and has drafted, or advised on, a wide range of credit and security agreements related to loan facilities extended to Indonesian borrowers. In her capital market practice, she has represented a broad spectrum of household-name clients in a range of IPO and rights issue transactions, including the USD 11 billion Bank Mandiri rights issue in 2010, which was Indonesia's second biggest rights issue of that year.

In addition, she has amassed considerable expertise in the mergers and acquisitions, and general corporate practices, and advises clients across a wide range of sectors, including major telecommunications providers, private equity firms, and manufacturing enterprises.

Indira obtained her undergraduate law degree from the University of Indonesia. She has also participated in a host of prestigious international moot court competitions and had several law-related articles published in domestic and international publications.
Experience Highlight
Providing ongoing legal advisory services (including advise on registration with OJK) to peer to peer lending provider from China to set up a company and peer to peer lending activity in Indonesia.
Representing an Indonesian state-owned bank on a proposed joint venture between the Bank and a foreign payment system company in respect of the establishment a new joint venture company to be the exclusive vehicle for the Bank for provision of end-to-end acquiring services for relevant customers in Indonesia.
Representing Tower Bersama Group in US$1,000 million Offshore & Onshore Syndicated Loan (2011).
Acting as Indonesian legal counsel for PT Bank Tabungan Pensiunan Nasional Tbk (BTPN) on proposed merger with PT Bank Sumitomo Mitsui Indonesia (SMBCI).
Represented PT Royal Lestari Utama in relation to a pioneering corporate sustainability bond in the amount of US$95 million. The corporate green bond issuance (23 February 2018) was the first of its kind in Asia.
Representing Bank of Tokyo Mitsubishi UFJ, Jakarta Branch in the the issuance of Negotiable Certificate of Deposits (NCD) I amounting IDR 1,000,000,000,000 (ongoing).
Representing one of the biggest banks in Indonesia in securitization transaction (2013-present).
Representing PT Kencana Gula Manis in the plantation cooperation with PT Perkebunan Nusantara X in relation to the privatization of PT Perkebunan Nusantara X in Ngadirejo, Kediri, Central java
General legal counsel to, among others, Equator Capital Ltd., PT Agranet Multicitra Siberkom (detik.com), Recapital Group, ING Investment Bank, PT Capitalink Finance, PT NC Capital, PT Recapital Advisor, PT Investindo Nusantara.
Representing Raiffeisen Zentralbank Osterreich AG (RZB-Austria), Singapore Branch, in the US$25,000,000 Term Loan Facility to PT Monrad Intan Barakat, wholly subsidiary of (acquisition financings using leverage buyout structured)