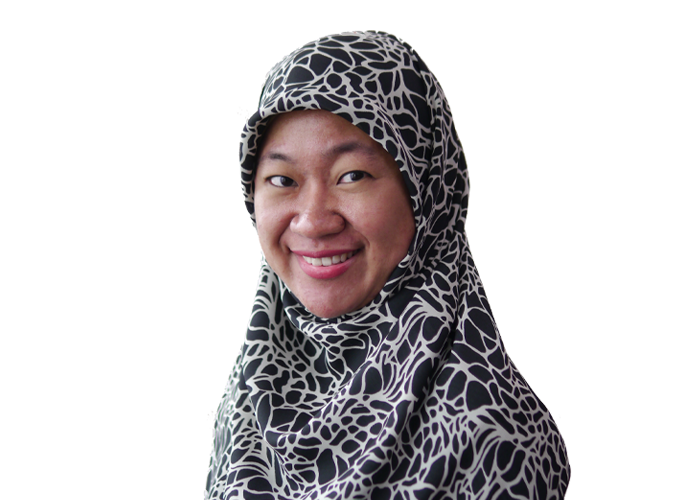 Qualification
Education
LL.B., University of Indonesia (2000)
Licensed
Licensed to practice law as an advocate by the Indonesian Bar Association (PERADI)
Membership & Associations
Member of the Indonesian Legal Consultants Association (Asosiasi Konsultan Hukum Indonesia)
Accolades
Ranked as Distinguished Practitioner, Asialaw Profiles (2020-2021)
Ranked in Band 2 for Capital Markets, Chambers and Partners Asia-Pacific (2018-2020)
Putu is a highly skilled corporate transactional lawyer with extensive experience representing clients in their initial public offerings, secondary offerings, private placements, and debt offerings. In addition, Putu assists public companies with compliance, disclosure issues and corporate governance matters.
Highly motivated and characterised by a service-orientated approach, Putu is admired by clients as a "very helpful and hard-working" lawyer who is "always accessible 24/7" and "closely monitors the engagement." She always gives clients a heads up related to the requirements needed. She possesses an in-depth understanding of clients' businesses and needs, having worked on mandates involving a wide range of industries, including banking, telecommunications, aerospace, manufacturing and plantation.
Experience Highlight
Assisted PT Bank China Construction Bank Indonesia Tbk ("CCBI"), a subsidiary of one of the largest banks in the world by market capitalization, China Construction Bank Corporation, to increase its capital through a rights issue to its shareholders, from which CCBI intends to receive IDR 3.2 trillion (USD 219 million). Funds from the rights issue will be used to strengthen the company' capital structure as CCBI plans to upgrade its status to a BOOK III Bank (banks with a core capital of more than IDR 5 trillion (USD 354.61 million).  
Acted for Citigroup Global Markets Inc.; Deutsche Bank AG, Singapore Branch; The Hongkong and Shanghai Banking Corporation Limited; Mandiri Securities Pte. Ltd.; and MUFG Securities Asia Limited Singapore Branch (together, the "Joint Lead Managers"), as its Indonesian counsel in PT Hutama Karya (Persero)'s USD 600 million 3.75% Notes due 2030, which is a part of its USD 1.5 billion Medium Term Notes Programme. PT Hutama Karya (Persero) is Indonesia's state-owned leading infrastructure developer and the transaction was the first ever sovereign guaranteed global notes issued by an Indonesian state-owned enterprise and was oversubscribed by 6 times, evidencing the government's support in the development of infrastructure in Indonesia. 
Acted for the Dealers as its Indonesian counsel in the second issuance of the Euro Medium Term Notes programme by PT Bank Mandiri (Persero) Tbk., Indonesia's largest state-owned bank. This second drawdown issuance of their EMTN programme is one of the efforts of Bank Mandiri to strengthen its liquidity. In the midst of a pandemic, the notes were priced at USD500,000,000 with a coupon of 4.75% per annum which will mature in 2025. This is part of their USD2,000,000,000 EMTN Programme which was established at the first quarter in 2019. The Dealers are PT Bank Mandiri (Persero) Tbk, CIMB Bank Berhad, Labuan Offshore Branch, DBS Bank Ltd., Mandiri Securities Pte. Ltd., MUFG Securities Asia Limited, Standard Chartered Bank. 
Advised PT Bank Artos Indonesia Tbk in relation to its rights issue in reliance on OJK Regulation No. 32/POJK.04/2015 on Pre-Emptive Rights. Bank Artos issued 9.65 billion new shares, totaling IDR 1.34 trillion. 
Acted as counsel to PT Bank Mandiri (Persero) Tbk in conducting an asset securitization through a Collective Investment Contract of Asset Backed Securities (Kontrak Investasi Kolektif Efek Beragun Aset or "KIK EBA") from a loan of PT PLN (Persero) ("PLN") valued at IDR 475 billion. In securitizing assets of PLN, Bank Mandiri collaborated with BNI Asset Management. Through this transaction, Bank Mandiri intends to reduce its legal lending limit to PLN, an Indonesian electricity state owned enterprise, by transferring the loan portfolio to KIK EBA. This is the first asset securitization in Indonesia with corporate loan as underlying assets. 
Acted as the counsel to PT Barito Pacific Tbk ("Barito") as the issuer. Barito listed its Shelf Registered Bond I, Tranche II 2020 on 2 April 2020, structuring the issuance in two series: Series A – issued at IDR 227.48 billion 8.6% due in 2023; and Series B – issued at IDR 136 billion 9.1% due in 2025. 
Acted as the Indonesian legal counsel for PT Sri Rejeki Isman Tbk, one of the largest vertically integrated textile manufacturers in Southeast Asia, in its issuance of USD 225 million global bonds. We assisted them throughout the entire offering process. This included reviewing all transaction documents and offering memorandum, conducting due diligence from an Indonesian law perspective, coordinating with underwriters and their counsel, issuing legal opinions, and managing the closing. The bonds were rated Ba3 and BB- by Moody's and Fitch, respectively. Citigroup Global Markets Singapore Pte. Ltd., Credit Suisse (Singapore) Limited and The Hongkong and Shanghai Banking Corporation Limited were the initial purchasers for the bonds. 
Assisted PT Indonesia Infrastructure Finance (IIF) in the listing of its Shelf-Registration Bonds Phase I with sum total of IDR 1.5 Trillion to be issued in three series, namely Series A with a principal amount of IDR 965 billion at 6,75% coupon rate (370 days tenor); Series B with a principal amount of IDR 372,billion at 7,75% coupon rate (3 years tenor) and Series C with a total principal amount of IDR 163 billion at 7,9% coupon rate (5 years tenor). This issuance is the second bond issued by IIF after the first one in 2016. IIF will use the acquired funds to expand infrastructure projects financing activities. 
Acted as the counsel of the Issuer, PT Barito Pacific Tbk ("Barito"), in relation to the Shelf Registration Bond I Tranche I of 2019 with the principal amount of IDR 750 billion, which consisted of two series: Series A with interest of 9.30% per annum and 3 years of tenor; and Series B with interest of 9.50% per annum and 5 years of tenor. The transaction was Barito's first debt offering in the market. Being the first debt offering and considering that Barito is a holding company, both underwriters and Barito have to worked together to prepare covenants suitable for the similar holding companies and benefiting debt investors. 
Acted as Indonesian counsel to PT Chandra Asri Petrochemical Tbk ("CAP") in the merger transaction with PT Styrindo Mono Indonesia ("SMI"), CAP's subsidiary. The Merger will become effective on 1 January 2021 or at such later date as agreed by CAP and SMI. 
Represented PT Semen Indonesia (Persero) Tbk., a building material producer company, in relation to series II of its domestic bonds of 2019 of IDR 4.9 trillion (USD 346.5 million) as part of its IDR 8 trillion sustainable public offering of bonds. The bonds were issued in two series: (i) Series A of a five-year bond issue worth IDR 3.36 billion with an annual coupon of 9%, and (ii) Series B of a seven-year bond issue worth IDR 714 billion with an annual coupon of 9.1%.  
Represented PT XL Axiata Tbk., in the issuance of (i) Phase I of XL Axiata Sustainable Bonds of 2018 amounting to IDR 1 trillion, and (ii) Phase I of XL Axiata Sustainable Sukuk Ijarah II of 2018 amounting to IDR 1 trillion. The bonds and Sukuk were offered in five series with various tenor ranging from 370 days up to 10 years.