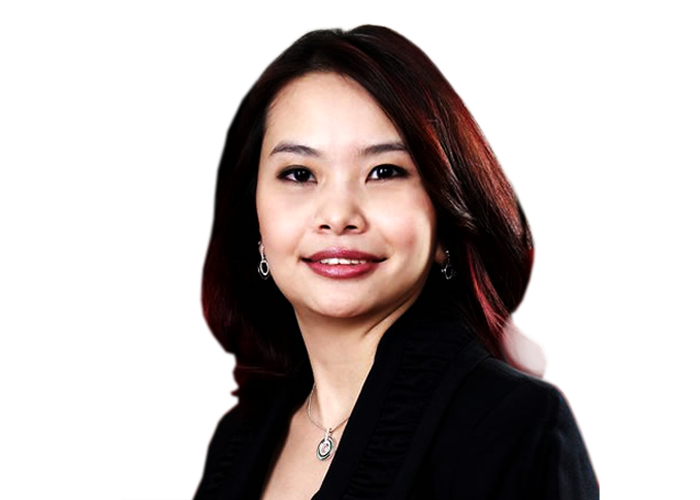 Qualification
LLB (Hons) University of Sheffield
LLM (Merit) (Corporate and Commercial Law), University of London
Advocate & Solicitor, High Court of Malaysia
Registered Foreign Advocate, Indonesian Advocates Association (PERADI) 
Valerie advises on a wide spectrum of corporate and commercial matters, including takeovers, mergers and acquisitions, corporate restructuring, corporate governance, licensing and regulatory approvals, exchange control regulations, foreign investment, new business ventures and investment vehicles, joint ventures, capital markets, securities law, due diligence, drafting, reviewing commercial documents and papers, and general corporate advisory work.

In Indonesia, Valerie's experience also covers an extensive range of corporate transactions, with specialisation in M&A deals across various sectors. She has represented foreign investors from Asia, the United States, the United Kingdom, continental Europe and Australia in a significant number of M&A transactions and foreign direct investments.

Recent key engagements include advising Malaysian, Korean, Australian and Singaporean investors operating across a wide range of sectors on their investments plans in Indonesia. Valerie's clients currently include well-known international corporations operating in the e-commerce, IT, telecommunications, financial, property, retail, oil & gas, palm oil and mining industries.

Valerie is fluent in written and spoken English and Bahasa Malaysia, and has a conversational command of Bahasa Indonesia, Mandarin and Cantonese (including a basic understanding of written characters).
Experience Highlight
Advised PT Kalbe Farma Tbk. as the acquiror in the 100% share acquisition of PT Aventis Pharma from Sanofi Aventis Participations, Hoechst GmbH, and PT Usaha Minidin Raya. PT Aventis Pharma is a subsidiary of Sanofi that operates pharmaceutical business activities in Indonesia.
Advised PT Astra Internasional Tbk., a multinational conglomerate based in Indonesia, on their 49.56% investment stake through its subsidiary, PT Sedaya Multi Investama, in Bank Jasa Jakarta, a digital banking venture in Indonesia that is backed by WeLab.
Advised PT Alim Investindo and other sellers on the sale of their interest in PT Bank Maspion Indonesia Tbk. to Kasikornbank, which then became the majority owner of Bank Maspion by holding 67.5% interest.
Advised PT Indika Energy Tbk., through its subsidiary PT Indika Energy Infrastructure, together with The China Navigation Co. Pte. Ltd., on the sale of their shares in PT Mitrabahtera Segara Sejati Tbk.
Advised the sellers on the sale of majority shares of PT Supra Boga Lestari Tbk., an Indonesian retail company that operates the Ranch Market grocery chain, to PT Global Digital Niaga, a leading Indonesian e-commerce company.
Represented PT Pelabuhan Indonesia Maspion, the Gresik Port concession holder and a member of the Maspion group, in a concession agreement with the Gresik Port Operator to develop and operate the Gresik Port together with DP World, a Dubai-based specialist in the port industry under a joint venture.
Advised PT Nirvana Wastu Pratama, a Warburg Pincus-backed company, on the acquisition of five shopping malls in Jakarta, Depok, Bali, Lampung and Binjai for approximately IDR1.55 trillion from LMIRT and various entities affiliated with Indonesia's Lippo Group.
Advised private equity sellers on the divestment of their 80% interest in PT Finansia Multi Finance, an Indonesian multi-finance firm, to KB Kookmin Card, the credit card operator of KB Financial Group.