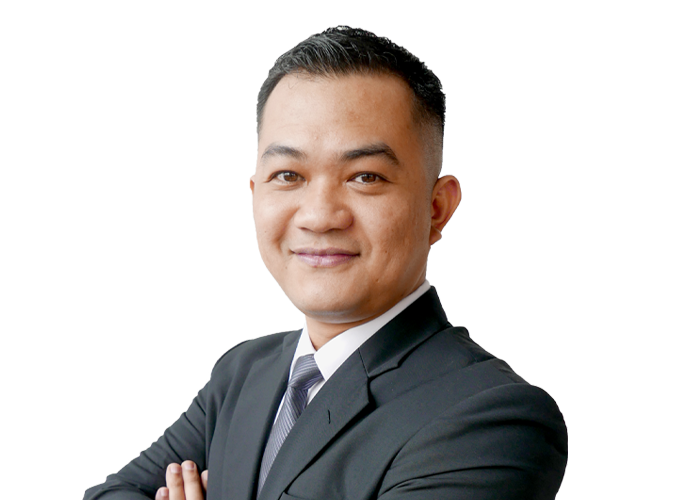 Qualification
Education
L.LB., Padjadjaran University, Bandung, Indonesia
Licensed
Licensed to practice law as an advocate by the Indonesian Bar Association (PERADI)
Prior to teaming up with Assegaf Hamzah & Partners, Wildan commenced his legal career in several other premier law firms in Jakarta.

At AHP, he specializes in banking and finance and general corporate law with primary focus on vessels financing and acquisitions. He graduated with a law degree from Padjadjaran University in 2006. He also holds an advocate's professional training certificate from the Indonesian Bar Association (Peradi) and is an active member of the association.

Notwithstanding his busy schedule as a commercial lawyer, Wildan still finds time to engage in academic research, and is currently assisting the Coordinating Ministry for Economic Sector (Kementerian Koordinator Bidang Perekonomian) of Republic of Indonesia as member of the Team for Establishment of the Online Single Submission (OSS).
Experience Highlight
Represented DBS Bank Ltd. Singapore, in relation to the financing of an Indonesian-flagged vessel by an Indonesian shipping company.
Represented CIMB Bank Berhad, Singapore Branch in relation to the restructuring of loan involving several shipping companies in Singapore, Indonesia, Liberia, Panama and Vanuatu.
Acted as Indonesian counsel for ABN AMRO Bank, N.V., Singapore Branch in relation to the granting of syndicated loans in the amount of US$550million to AAA Oils & Fats Pte Ltd.
Acted for the Client in relation to the transfer of title of an Indonesian flagged vessel named Soekawati 367 ("Vessel") from PT Trans Maritim Pratama ("TMP") to its affiliated company, PT Bahari Segara Maritim ("BSM"). Upon completion of the transfer title of the Vessel, such Vessel must be granted as security by way of hypothec in favour of the Client to secure the obligations of TMP under a facility agreement between the Client as lender and TMP as borrower.
Acted for an international oil & gas company as the buyer in conducting litigation searches to the relevant courts in Indonesia on (i) Norce Offshore Pte Limited as the owner and seller and (ii) a vessel named DLB Norce Endeavour.
Acted for an international bank based in Singapore ("Bank") in the release and discharge of several Indonesian law security documents in respect of an Indonesian flagged tanker vessel named 'Mahakamah I'. Mahakamah I is owned by PT Pelita Bara Samudera, which was pledged to secure the obligations of Teras Conquest 7 Pte. Ltd. to the Bank.
Advised Bank Mandiri on their proposed plan to refinance an existing vessel loan and the granting of a new vessel financing to PT Arpeni Pratama Ocean Line Tbk., a leading Indonesian logistics and transportation group, and PT Energi Global Sejati.
Advised Saipem on its proposed transaction of purchasing a Panamanian flagged vessel named DLB NorCE ENDEAVOUR1 ("Vessel") from NorCE Offshore Pte. Ltd., a wholly owned company of Solstad Offshore, including several substantial pieces of the Vessel's spare parts and equipment which are currently stored in the Indonesian Customs Territory.