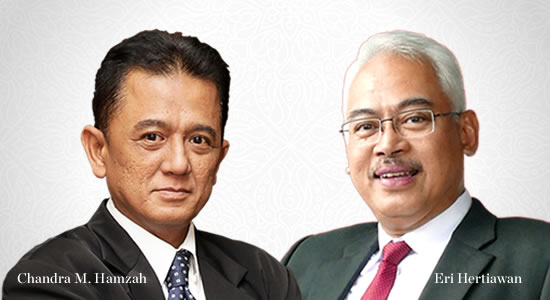 We are delighted to announce that our co-founding partner, Chandra M. Hamzah, and co-head of Dispute Resolution practice, Eri Hertiawan, have been appointed as arbitrators listed in the BANI Arbitration Center.
In addition, Eri was also appointed as one of the mediators and arbitrators listed in the Alternative Institutions for Settlement of Financial Services Sector Disputes (LAPS SJK).

Chandra and Eri have long-standing reputations in the litigation sector—their appointment as arbitrators and mediator is not only a hallmark of their experience, but is also a testament of their integrity, dedication, and professionalism in the legal sector.
Our heartfelt congratulations to Chandra and Eri! We hope that together with other arbitrators in BANI and LAPS SJK, they will continue to shine light on justice and contribute to the future development of arbitration in Indonesia.