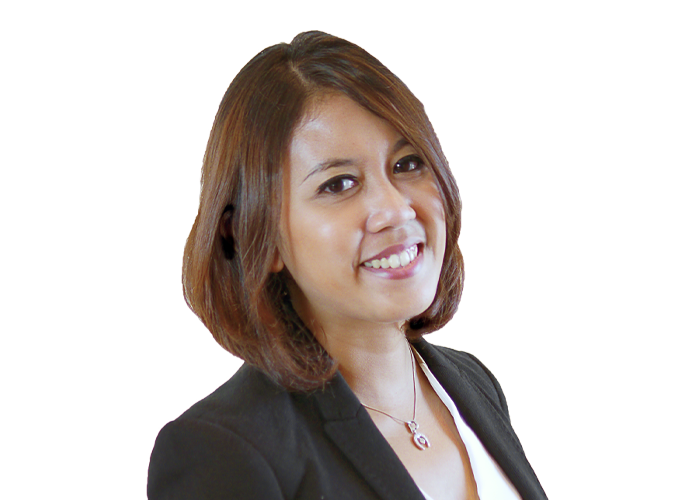 Qualification
Education
LL.B., University of Indonesia ()
LL.M., Leiden University (year)
LL.M., Vrije Universiteit, the Netherlands ()
Licensed
Licensed to practice law as an advocate by the Indonesian Bar Association (PERADI)
Publication
Contributor in 'ASEAN Competition Law', published by LexisNexis, edited by Dr R Ian McEwin and Kala Anandarajah (2011 – 2012).
Since joining AHP, Agnes has amassed a wealth of expertise in general corporate, mergers and acquisitions, employment, litigation and dispute resolution areas. She now focuses primarily on commercial dispute resolution, land law, and competition/antitrust law.

In the competition law arena, she has worked on many high-profile competition cases, including PT Garuda Indonesia (Persero) Tbk. vs. the Indonesian Competition Commission (KPPU), where the District Court overturned the KPPU's decision that Garuda had been part of an airline cartel established to maintain fuel surcharges, and held that uncorroborated circumstantial evidence could not be used to prove such allegations, and PT Holcim Indonesia Tbk., vs. KPPU, where Agnes was a member of the team that successfully defended cement producer Holcim Indonesia, a subsidiary of the largest cement producer in the world, against charges of participating in a price-fixing conspiracy with other cement producers.

In the antitrust arena, Agnes has a considerable experience in assisting companies in submitting notifications to KPPU, among others PT Metrotech Jaya Komunika Indonesia (for acquisition of Affinity) and PT Elang Mahkota Teknologi Tbk (for acquisition of PT Indosiar Karya Media Tbk). She also regularly advised clients on various antitrust issues, including distributorship arrangement, interlocking directorate, airlines alliance, antitrust manual, and tender.

Other major cases that Agnes was engaged on include a tort claim by telecommunications operator PT Indosat Tbk., against a state-owned gas company PT Perusahaan Gas Negara arising out of damage to Indosat's fiber optic cables, and an appeal against an award of USD 1.5 million made against national flag carrier Garuda Indonesia in relation to comments about a well-known Indonesian businessman that appeared in the Garuda in-flight magazine. Agnes is currently representing PT Bank Mandiri (Persero) Tbk., on a tort claim initiated by its customer and Stemcord Pte Ltd in a tort claim in relation to cord blood storage.

She has also been considerably involved in representing clients on land and/or property acquisition in Indonesia, including to General Motors (Thailand, Ltd.) and Makino Asia Pte. Ltd. Some of the land acquisition transactions are located in industrial estate, while the other transactions include acquisition of land and/or property in Bali. Agnes has also been advising clients related to land/property law in Indonesia.