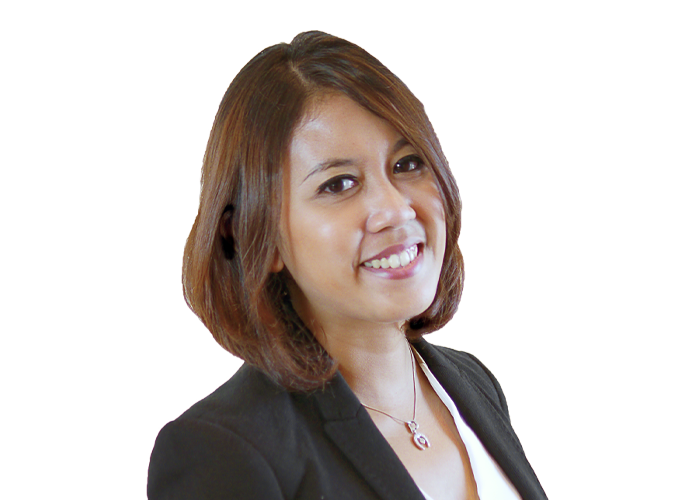 Qualification
Education
LL.B., University of Indonesia (2006)
LL.M., Leiden University, Netherlands (2013)
Licensed
Licensed to practice law as an advocate by the Indonesian Bar Association (PERADI)
Publication
Contributor in 'ASEAN Competition Law', published by LexisNexis, edited by Dr R Ian McEwin and Kala Anandarajah (2011 – 2012).
Agnes is a highly skilled and experienced lawyer with expertise in real estate and land law. With over 15 years of experience, she has built a solid reputation as a competent and dedicated lawyer who is committed to delivering excellent results for her clients.

Agnes' expertise in real estate and land law is extensive. She has successfully represented clients in a variety of real estate matters, including commercial and residential transactions, lease negotiations, zoning, and land utilization (such as build operate transfer), land procurement for construction of high-speed train railway, and transit-oriented development (TOD). Her broad knowledge of real estate law also extends to legal compliance, property management, and landlord-tenant disputes.

Some of her notable clients are State-owned and regional government-owned enterprises, foreign developers, pharmaceutical companies. Agnes is known for her exceptional attention to detail and her ability to craft innovative and practical solutions to complex legal problems. She is also highly skilled in negotiation and has a proven track record of securing favorable outcomes for her clients in difficult negotiations.

Agnes is a graduate of a top-tier law school, and she has worked for another top tier law firm in Indonesia and a legal aid foundation prior to joining the firm. She is licensed to practice law in Indonesia.

In addition to her legal work, Agnes is also committed to giving back to her community. She volunteers her time and resources to support access to education for underprivileged children.