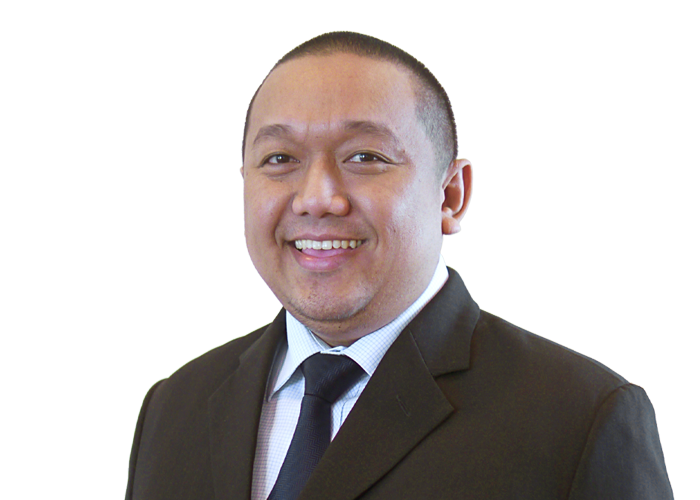 Qualification
Education
LL.B., University of Indonesia (2003)
Singapore International Arbitration Academy (2012)
Licensed
Licensed to practice law as an advocate by the Indonesian Bar Association (PERADI)
PECB ISO 37001 Lead Auditor Course
Recognition, Accolades & Awards
Ranked as "Leading Individual" in Labour and Employment by the Legal 500 Asia Pacific Guide (2023)
Ranked as "Distinguished Practitioner" in Labour and Employment by Asialaw Leading Lawyers (2023)
Ranked as a "Band 1" lawyer in Employment by Chambers Asia Pacific (2023)
Ranked as "Litigation Star" for Commercial and Transactions, Labor and Employment by Benchmark Litigation (2023)
Membership & Associations
Member of the Audit Committee of the University of Indonesia
Publications
Ahmad Maulana, Muhamad Kamal Fikri and Rian Mochtar Aziz Thamrin, "Regulation of state and supplementary pension schemes in Indonesia: overview", https://uk.practicallaw.thomsonreuters.com/, Thomson Reuters, May 2020
Ahmad Maulana, "Employment and Labour Law", The Legal 500 & The In-House Lawyer Comparative Legal Guide, 3rd edition, 2019
Class Action – A Global Guide From Practical Law (Indonesia Chapter), Thomson Reuters, 2015
Alan specializes in the intricate realm of employment law, complemented by his adeptness in dispute resolution and restructuring & insolvency. His profound proficiency in employment matters encompasses the entire spectrum of labor-related intricacies frequently encountered within Indonesia. These encompass intricate counsel on Indonesia's labyrinthine expatriate employment regulations, meticulous conduct of manpower-centric inquiries for entities spanning public and private sectors, diligent dispensation of regulatory guidance, resolute advocacy for employers during negotiations involving the Indonesian Ministry of Manpower and labor unions, meticulous formulation of legal recourse against employees under suspicion of fraudulent activities, and comprehensive advisory concerning matters entwined with agency/contract labor.
Of noteworthy significance, Alan adeptly navigates the intricate landscape of dispute resolution. His prowess has warranted him the role of leading luminary in high-profile litigation, representing esteemed corporate entities such as Coca-Cola Bottling Indonesia and the Overseas Private Investment Corporation.
Experience Highlight
Advising a global giant soft drink manufacturing company in adjusting its employment termination strategy based on the recently implemented revisions of Indonesian labour law under the Omnibus Law.
Indonesia's Labour Law received a significant overhaul under the Omnibus Law and these new aspects have not been tested before. We are currently assisting the Client in navigating these uncharted waters, among others, in adjusting their termination of employment strategy, to ensure that pitfalls are avoided. 
Successfully guided PT Clariant Indonesia in dealing with an illegal strike by a labour union resulting from a non-payment of discretionary bonus. We also assisted the Client in issuing warning letters to the striking employees as the strike was deemed to be illegal.
Successfully led the negotiation to terminate a senior level employee due to a global restructuring in Tyco Electronics Pte. Ltd. which resulted in a termination agreement that is acceptable to both parties. This ensured that the agreement was able to be registered smoothly at the Industrial Relations Court. We also assisted the Client in preparing the necessary documents and calculation to expedite the termination process.
Successfully led an intense negotiation between a state-owned enterprise and its labour union before the Ministry of Manpower. The negotiation resulted in an amicable conclusion of the dispute as evidenced by the execution of a settlement agreement that is acceptable for both the state-owned enterprise and the labour union.
Successfully assisted Imerys Asia Pacific in handling a police report and health and safety issues resulting from a negligent roadside accident involving 15 Imerys' employees and prevented an employee from being detained by the police based on an allegation of health and safety violatio
Represent an Indonesian Sugar Manufacturer Company against a state-owned plantation company in a dispute over sugar factory joint management agreement at the Surabaya branch of the Indonesian Arbitration Board.
Acting as Indonesian Counsel for Shipping Financing by Singaporean Creditors e.g. DBS Bank Ltd, UOB Ltd, Orix Leasing, Malayan Banking Berhad and OCBC. Liaise with Singaporean firms e.g. Khattar Wong, HaridassHo & Partners, Gurbani & Co and Rodyk & Davidson.
Assisting one of the biggest consumer goods companies in conducting forensic audit in relation to potential violation towards anti-corruption and bribery law;
Assisting a shareholder of a renewable energy company in relation to the findings on potential violation towards anti-corruption and bribery law.