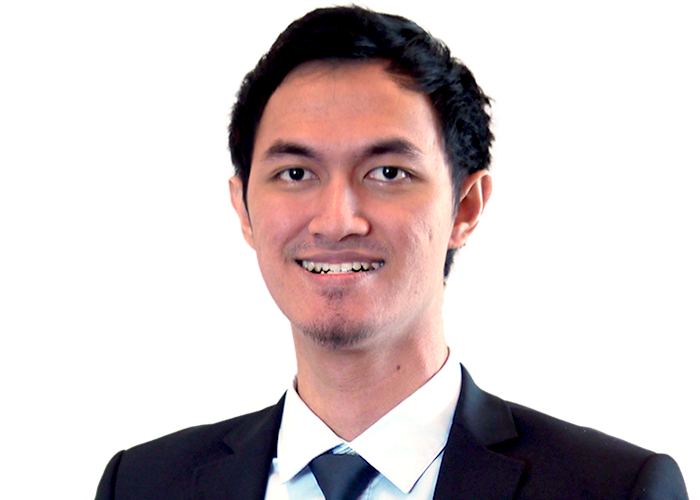 Qualification
Education
LL.B. (Hons), University of Indonesia (2013)
Licensed
Licensed to practice law as an advocate by the Indonesian Bar Association (PERADI)
Recognition, Accolades & Awards
In a survey collected by Asialaw Profiles 2019, a client described Vincent as "highly intelligent and can manage well."
Vincent joined AHP as an intern and was appointed as an associate in June 2013. In the beginning, Vincent worked across practice areas and as a result, he was exposed to a diverse transactional experience.

Currently, Vincent is a member of the firm's Mergers & Acquisitions practice group, with a focus on foreign direct investment. Vincent is well-versed in assisting foreign corporations in navigating the Indonesian Negative Investment List, carrying out due diligence, and preparing documentation for the client's investment.

Vincent graduated cum laude from the Law Faculty of University of Indonesia, where he was among the top 10 highest GPA in his class.
Experience Highlight
Represented ITOCHU Techno-Solutions Corporation (CTC), a Japanese multinational IT services company, in its acquisition of 70% shares in each of PT Nusantara Compnet Integrator and PT Pro Sistimatika Automasi. (2019)
Represented General Atlantic, a leading global growth equity firm, and GGV Capital, a preeminent global venture capital firm, led a USD 150 million Series C funding of Ruangguru, an online education platform in Indonesia. (2019)
Represented SCG Packaging Public Company Limited in its acquisition of 55% shares in PT Fajar Surya Wisesa Tbk. (2019)
Acted as the Indonesian legal counsel to a Singapore-based investment holding company in its proposed shares acquisition of a Malaysia-based cosmetic company with an Indonesian subsidiary (this transaction was aborted). (2018)
Represented PT Nirvana Wastu Pratama, a joint venture company between PT City Retail Developments Tbk. (previously PT Nirvana Development Tbk.) and Warburg Pincus, in its shares and asset acquisitions of PT Palu Graha Sejahtera, the owner and operator of Palu Grand Mall, which is the biggest mall in the city of Palu, Central Sulawesi. (2018)
Represented a Singapore-based global investment firm in its shares acquisition of an Indonesian real estate developer who owns 21.4 Ha plots of land located in Central Jakarta, DKI Jakarta. (2017)
Represented PT Nirvana Wastu Pratama in its shares and asset acquisitions of PT Primerindo Kencana and its subsidiary, the owner of Gorontalo Mall and Maqna Hotel Gorontalo, and the adjacent plots of land. (2017)
Represented global private equity firm Warburg Pincus in its investment in Indonesian app-based transportation provider Go-Jek's third fund-raising round. This raised a total of USD 556.5 million, resulting in Go-Jek being valued at USD 1.3 billion and making it one of the few unicorns in Southeast Asia. This marked the largest private equity deal involving a start-up to have been completed in Indonesia. Our work covered legal due diligence, reviewing the share subscription and shareholders' agreements, and reviewing the compatibility of the shareholders' agreements with Go-Jek's constituent documents. (2016)
Represented PT Nirvana Wastu Pratama in its assets acquisition of Supermall Cianjur and Supermall Sukabumi. (2016)
Represented a Japanese multi-finance company in its proposed acquisition of 40% shares in an Indonesian multi-finance company. (2015)
Represented a Japanese financial service company in its proposed acquisition of up to 99% shares in an Indonesian securities company (this transaction was aborted). (2015)