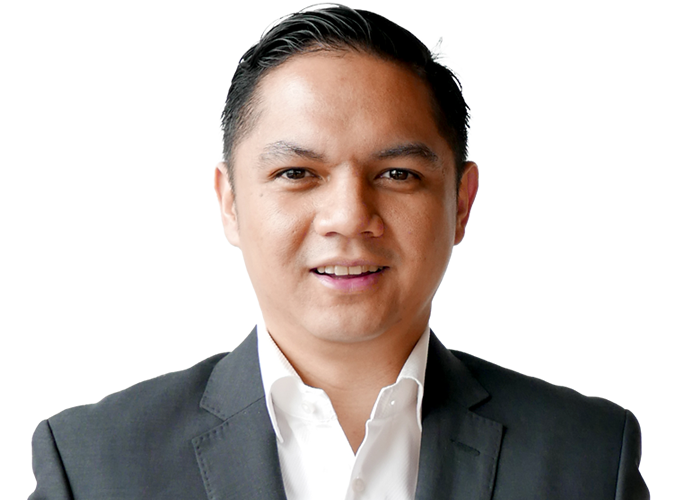 Qualification
Education
LL.B., University of Indonesia (2014)
LL.M., University of Pennsylvania, United States of America (2009)
Licensed
Licensed to practice law as an advocate by the Indonesian Bar Association (PERADI)
Recognition, Accolades & Awards
Named in Legal 500 - Asia Pacific (2018) as a "Next generation lawyer" in Capital Markets
Membership & Associations
A registered capital market legal counsel at the Financial Services Authority (Otoritas Jasa Keuangan or OJK)
A member of the Capital Market Legal Counsel Bar Association (Himpunan Konsultan Hukum Pasar Modal or HKHPM)
Renaldi joined AHP in January 2005, having earlier commenced his legal career in another prominent law firm in Jakarta. At AHP, Renaldi concentrates his practice on capital markets and general corporate work, and has played a leading role in various high-profile corporate finance transactions, including debt and equity offerings and M&A. Renaldi became partner in the Capital Markets practice group in 2017.

Renaldi has advised local and foreign corporations on Indonesian commercial and securities regulation in relation to their M&A, corporate restructuring, listing application and foreign investment activities.

His recent highlights include advising the Republic of Indonesia on the world's first Green Sukuk bond issuance and advising the billion-dollar tech start-up SEA Limited (formerly Garena) in relation to its SGD 1 billion initial public offering (IPO) on the New York Stock Exchange. Renaldi also played a prominent role in the recent sovereign Sukuk issuance by the Republic of Indonesia, which was awarded as the Debt Deal Market of the Year (Premium) by Asian Legal Business South East Asia Law Awards 2017 and the Indonesian Law Awards of the same year.

He was also nominated as one of the finalists for the Young Lawyer of the Year at the Asian Legal Business Indonesia Law Awards 2016.
Experience Highlight
Acted as the Indonesian legal counsel to PT Bukalapak.com Tbk., an Indonesian-based technology company founded in 2010 focusing on helping to create a fair economy for all, on its IPO on 6 August 2021. The proceeds of the IPO, which is approximately IDR 21.9 trillion, will be used to strengthen its financial position, enabling it to continue to invest in various products and services to drive further performance, profitability, and sustainability. The shares are also offered to international investors under Rule 144A/Reg. S of the US Securities Act 1933. This IPO is historical, not only because Bukalapak is the first multi-commerce company to list in the IDX but is also the first homegrown start-up unicorn to go public in Indonesia and Southeast Asia. The IPO is also the biggest in Indonesia's stock exchange history.
Represented PT Soho Global Health Tbk., an Indonesian leading healthcare company, on its IPO. The company offered 114,380,700 shares or 13.78% of its total issued and paid-up capital. The IPO was coloured with some sophisticated structures involving a convertible notes conversion of a private equity's investment, a warrant exercise, and a management incentive program.
Advised PT Urban Jakarta Propertindo Tbk., a property developer company, on its IDR 432 billion (USD 30.5 million) initial public offering on the Indonesia Stock Exchange and a private placement to raise gross proceeds of IDR 584 billion (USD 40.9 million).
Assisted PT Bank China Construction Bank Indonesia Tbk ("CCBI"), a subsidiary of one of the largest banks in the world by market capitalisation, China Construction Bank Corporation, to increase its capital through a rights issue to its shareholders, from which CCBI intends to receive IDR 3.2 trillion. Funds from the rights issue will be used to strengthen the company' capital structure. CCBI plans to upgrade its status to a BOOK III Bank (banks with a core capital of more than IDR 5 trillion (USD 354.61 million)). Such plan is in line with the Indonesian government's target to boost and strengthen the domestic banking sector.
Acted as independent Indonesian legal adviser to PT XL Axiata Tbk. in connection with its 2016 USD 500 million Capital Increase with Pre-emptive Rights through a Rights Offering Mechanism. The securities were offered under Rule 144A and Regulation S of the United States Securities Act.
Acted as the Indonesian legal counsel to the Arrangers and Dealers in the third issuance of the Euro Medium Term Notes (EMTN) programme by PT Bank Mandiri (Persero) Tbk., Indonesia's largest state-owned bank. The notes were priced at USD 300 million 5 years with a coupon of 2%. This is Bank Mandiri's first green bonds, where the proceeds are used to finance environmentally and socially focussed projects. The notes were listed on SGX on 20 April 2021.
Acted as Indonesian counsel to PT Indika Energy Tbk ("Indika"), Indonesia's leading integrated energy company, in the issuance of USD 675 million (consist of two series of USD 450 million and USD 225 million) 8.25% Senior Notes due 2025 by its subsidiary Indika Energy Capital IV Pte Ltd. Indika will use the funds raised from this bond to, among others, refinance the USD 265 million 6.875% Senior Notes due in 2022, and USD 500 million 6.375% Senior Notes due in 2023. The bonds are listed on the Singapore Exchange and the parties have successfully closed the transaction on 4 November 2020. Standard Chartered Bank (Singapore) Limited, Mandiri Securities Pte. Ltd. and Deutsche Bank AG, Singapore Branch acted as the joint bookrunners.
Acted for SCG Packaging Public Company Limited, a subsidiary of a giant Thai conglomerate, on the mandatory tender offer under the Indonesian capital markets law following its IDR 9.61 trillion (USD 680 million) acquisition of 55% shares of PT Fajar Surya Wisesa Tbk., from its founders and other shareholders.
Acted as lead counsel in PT XL Axiata Tbk's buyback. XL planned to buy back as much as 2.13 billion shares of the company with an allocation of IDR 500 billion. XL realised the company's share buyback plan of IDR 134.44 billion from the initial plan of IDR 500 billion. The buyback value of the shares that was executed only reached 26.8%.
Acted as the Indonesian legal counsel to CIMB Investment Bank Berhad, Citigroup Global Markets Inc., Dubai Islamic Bank PJSC, The Hongkong and Shanghai Banking Corporation Limited, and Standard Chartered Bank ("Joint Lead Managers and Joint Bookrunners"), HSBC and Standard Chartered acted as Joint Green Structuring Advisors, PT BRI Danareksa Sekuritas and PT PT Trimegah Sekuritas Indonesia Tbk. (Co-Managers or "other Managers") on the issuance of USD 1.25 billion 1.500% 5-year, USD 1 billion 2.550% 10-year, and USD 750 million 3.550% 30-year (Green) Reg. S/144A Trust Certificate due in 2026, 2031, and 2051, respectively ("Wakala Sukuk"). The Wakala Sukuk was issued by the Republic of Indonesia ("Republic") through Perusahaan Penerbit SBSN Indonesia III ("Issuer"), a legal entity established by the Republic solely for the purpose of issuing Sharia compliant securities in foreign currencies in the international markets. The Republic introduced a Green format to the 30-year Sukuk for the first time, which is also the first of such issuance globally.