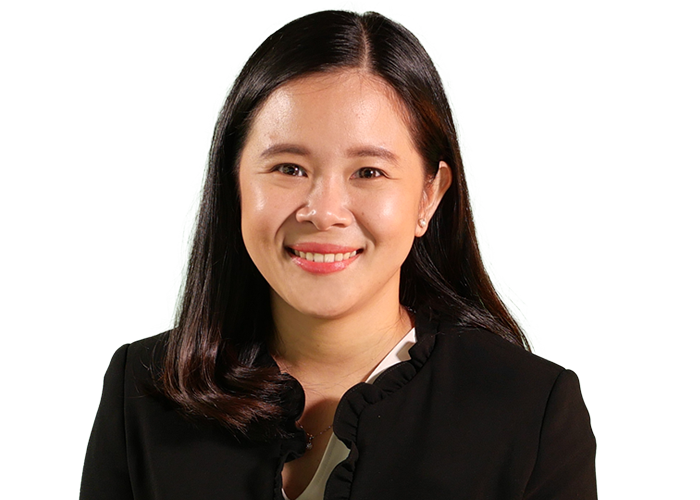 Qualification
Education
L.LB., University of Indonesia, Indonesia
L.LM., New York University, USA
Licensed
Licensed to practice law as an advocate by the Indonesian Bar Association (PERADI)
Tracy is a partner in the firm who focuses on our restructuring and insolvency as well as cross border financing transactions. Since commencing her practice, she has naturally gravitated towards Banking & Finance and Project Finance -- areas of the law that she says provide her with the sort of challenges she relishes. She was involved in significant projects, among others, IDR 8.8 trillion syndicated financing to PT Lintas Marga Sedaya, holder of Cikampek-Palimanan toll road concession, and a numerous power projects, both in non-renewable and renewable sectors.

In cross border financing transactions, with an 8-year experience, Tracy is a well-rounded lawyer with the ability to represent the interest of the lenders and borrowers. Her key clients include PT Indonesia Infrastructure Finance, for whom she has represented in several USD and JPY loan financings from multilateral organisations such as the Asian Development Banks, World Bank, International Finance Corporation, and Japan International Cooperation Agency. Her other key clients include an oil and gas company, PT Rukun Raharja Tbk, for whom she advised in acquiring a company that indirectly holds a participating interest in Cepu block and financing for such acquisition, and PT Bumi Suksesindo, for whom she has advised on several financing transactions.

Recently, Tracy shifted her focus more in expanding the firm's restructuring and insolvency deals. She played a key role in the complex restructuring of a subsidiary of Indonesian energy and mining company PT ABM Investama Tbk, PT Sumberdaya Sewatama's debts involving unsecured bilateral loans, IDR bonds (conventional and sharia) and lease facility. She has also recently assisted in PT Bank Danamon Indonesia Tbk in the sale of its non-performing loan portfolios.