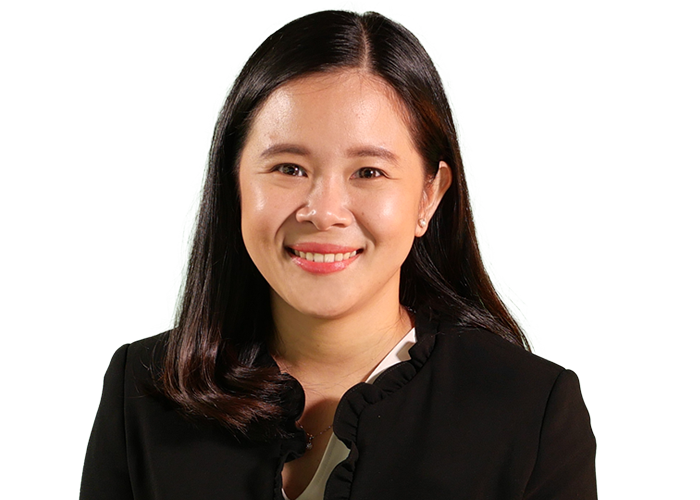 Qualification
Education
L.LB., University of Indonesia, Indonesia
L.LM., New York University, USA
Licensed
Licensed to practice law as an advocate by the Indonesian Bar Association (PERADI)
Tracy is a partner in the firm who focuses on our restructuring and insolvency as well as cross border financing transactions. Since commencing her practice, she has naturally gravitated towards Banking & Finance and Project Finance -- areas of the law that she says provide her with the sort of challenges she relishes.

In cross border financing transactions, Tracy is a well-rounded lawyer with the ability to represent the interest of the lenders and borrowers. Her key clients include PT Indonesia Infrastructure Finance, for whom she has represented in several USD and JPY loan financings from multilateral organisations such as the Asian Development Banks, World Bank, International Finance Corporation, and Japan International Cooperation Agency.

Recently, Tracy shifted her focus more in expanding the firm's restructuring and insolvency deals. She played a key role in the complex restructuring of PT Garuda Indonesia (Persero) Tbk, and Indonesian national airlines, PT Sumberdaya Sewatama's debts involving unsecured bilateral loans, IDR bonds (conventional and sharia) and lease facility. She has also recently assisted in PT Bank Danamon Indonesia Tbk in the sale of its non-performing loan portfolios.


Experience Highlight
Advising PT Indonesia Infrastructure Finance ("IIF") on a two-step USD 100 million loan from the Asian Development Bank to the Government of Indonesia. The Government of Indonesia will in turn on lend the loan to PT Sarana Multi Infrastruktur (Persero) Tbk, who will then on lend the loan again to IIF.
Advising PT Bank Central Asia Tbk., PT Bank Mandiri (Persero) Tbk., PT Bank Maybank Indonesia Tbk., on the provision of IDR 5 trilion multi-facilities and multi borrower financing to the leading agribusiness Japfa Group, for the purpose of refinancing its existing facilities, capital expenditure and working capital.
Representing IIF in a USD 200 million financing from World Bank through the Government of Indonesia and PT Sarana Multi Infrastruktur (Persero).
Acting as Indonesian counsel in the USD 9.8 billion restructuring of PT Garuda Indonesia (Persero) Tbk's financial and trade debts and aircraft leases, as well as its business transformation. Represented Garuda Indonesia in its suspension of debt payment obligation ("PKPU") proceedings submitted by its trade creditor.
Advised Abu Dhabi Future Energy Company PJSC ("Masdar"), a subsidiary of a middle east state-owned entity, on the development of a 145 MW Floating Photovoltaic Solar Power Plant with a power evacuation substation. When in operation, the power plant will be the first floating photovoltaic power plant in Indonesia and one of the world's largest. Being one of the first project to be developed under the new PLN's direct appointment regime adds a bankability challenge to this project due to World Bank's negative pledge clause.
Representing a consortium of commercial banks and Korean ECAs in a USD 6 billion project financing for the development and construction of 2 x 1,000 MW Jawa 9 & 10 ultra-supercritical coal-fired power plants located in Banten, Indonesia. Jawa 9 & 10 are among the first power projects concluded under the new PLN's direct appointment regime. The implementation of the new regime has presented us with a number of unprecedented conditions and issues which the Lenders and their counsels need to deal with. As the Indonesian counsel, we are required to advise most appropriate legal arrangements to resolve bankability concerns. Representing a group of banks in the USD 147 million financing of a hydroelectric power plant project in North Sumatera, Indonesia.
Representing Garuda in relation to USD 100 million Musyarakah financing from PT Bank Internasional Indonesia (BII) to finance corporate expenditures of Garuda and its subsidiaries, including for pre-delivery payment.
Represented General Atlantic, a leading global growth equity firm, and GGV Capital, a preeminent global venture capital firm, led a USD 150 million Series C funding of Ruangguru, an online education platform in Indonesia.