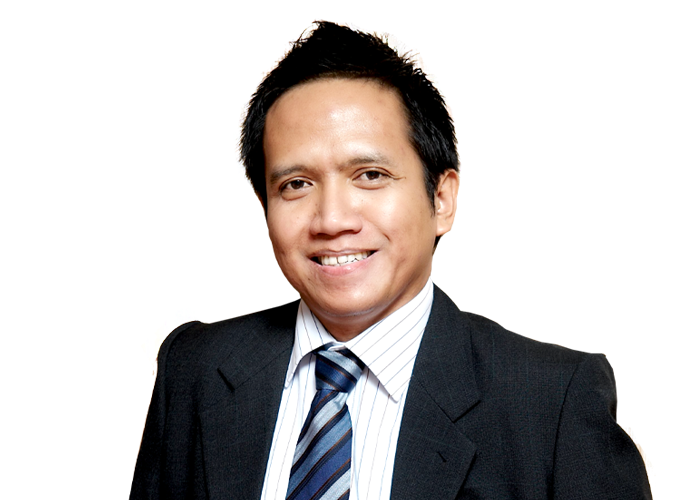 Qualification
Education
LL.B., University of Indonesia (2000)
Bachelor of Economics, University of Indonesia (2000)
Licensed
Licensed to practice law as an advocate by the Indonesian Bar Association (PERADI)
Membership & Associations
Member of Indonesian Association of Capital Market Legal Consultants (Himpunan Konsultan Hukum Pasar Modal).
Recognition, Accolades & Awards
Ranked as Notable Practitioner for Banking & Finance and Restructuring & insolvency by Asialaw Profiles (2021)
Yanu, who has been with AHP since 2001 and was made partner in 2011, holds degrees in economics and law from the University of Indonesia. He is currently a member of the firm's Banking & Finance practice group.

Being a member of the firm since its establishment, Yanu has extensive experience in banking & finance, general corporate, M & A, as well as other areas of practice. Currently specializing in banking & finance practice, he has advised both domestic and international clients, acting either as lender or borrower, in a wide range of domestic and cross-border banking and finance transactions, comprising, among other things, banking facilities, syndicated loans, project finance, structured finance, debt securities issues, derivatives, Islamic finance and debt restructuring.

A licensed capital markets attorney, over the years Yanu has brought his in-depth knowledge and incisive legal skills to bear in a wide range of major banking and finance transactions, debt restructurings and private placements, and has played key roles in a series of significant M&A deals.
Experience Highlight
Assisted in acquisition of PT Petrokimia Nusantara Interindo.
Represented Holcim (the second largest cement company in the world) in its acquisition and restructuring of PT Semen Cibinong Tbk, including its associated USD 1.2 billion debt.
Advised Petroliam Nasional Berhad (Petronas) on its acquisition of Devon Indonesia.
Represented PT Perusahaan Pengelola Aset (Persero) in the restructuring of debt owed by PT Trans-Pacific Petrochemical Indotama and PT Tuban Petrochemical Industries to PT Pertamina (Persero), PT Perusahaan Pengelola Aset (Persero) and Badan Pelaksana Kegiatan Usaha Hulu Minyak dan Gas Bumi.