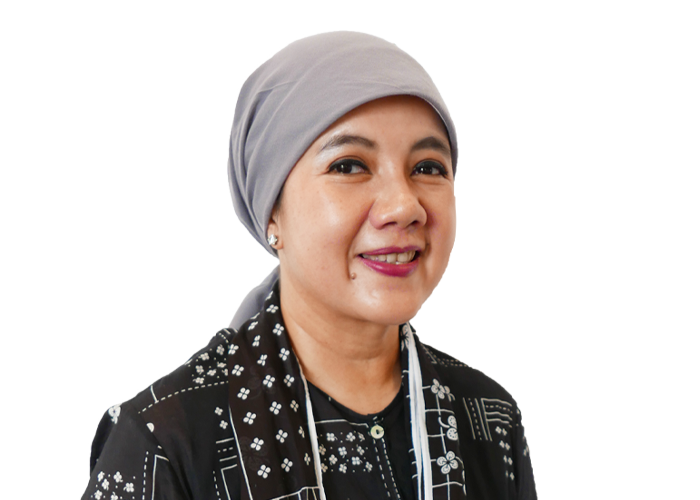 Qualification
Education
LL.B., University of Indonesia (1989)
Licensed
Licensed to practice law as an advocate by the Indonesian Bar Association (PERADI)
Registered as an Intellectual Property Rights Consultant by AKHKI
Licensed as a Receiver (Curator)
Licensed as a Capital Market Legal Consultant
Membership & Associations
International Trademark Association (INTA)
ASEAN Intellectual Property Association (AIPA)
Indonesian Capital Market Legal Consultants Association (HKHPM)
Indonesian Legal Consultants Association (AKHI)
Indonesian Intellectual Property Rights Consultants Association (AKHKI)
International Bar Association (IBA)
Inter-Pacific Bar Association (IPBA)
American Chamber of Commerce in Indonesia
Indonesian Chamber of Commerce and Industry (KADIN Indonesia)
British Committee
Indonesian Chamber of Commerce and Industry British and West Europe Committee
Dewi is a seasoned intellectual property lawyer and the Co-Head of AHP's Intellectual Property practice group. Prior to joining AHP, Dewi practiced at another prominent law firm in Jakarta before establishing her own firm, Dewi Soeharto Law Partnership (DSLP) in 1996. DSLP was one of the most sought-out Indonesian law firms for intellectual property matters and its clients include prominent blue-chip companies, social institutions and one of the world's largest media company. In 2018, DSLP merged with AHP and Dewi is now sharing her deep expertise and insight with AHP.

With over a decade of experience, Dewi is able to offer clients a full range of intellectual property services. Market leaders and emerging companies alike sought her guidance in navigating through copyrights, trademark, patent, industrial design, layout design of integrated circuit, and trade secret matters.

Dewi is also a visionary in seeing through the demands in the intellectual property sector. She aims to develop lesser-known intellectual property rights in Indonesia, such as plant variety protection, geographical indication and product design registration.

Dewi holds an intellectual property rights consultant licence from the Ministry of Laws and Human Rights. She is an active member of the Indonesian Intellectual Property Rights Consultant Association (AKHKI) where she previously served as its Deputy Vice Chairman and Treasury.