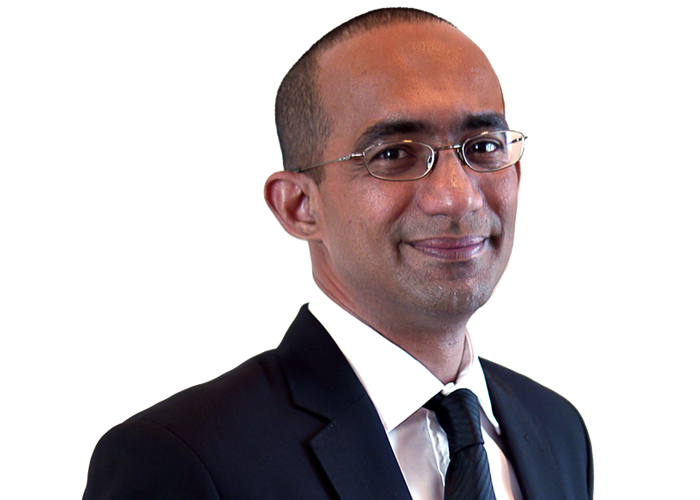 Qualification
Education
LL.B., University of Indonesia (1997)
LL.M., University of Melbourne, Australia (2009)
Licensed
Licensed to practice law as an advocate by the Indonesian Bar Association (PERADI)
Recognition, Accolades & Awards
Chambers and Partners Asia Pacific - "Band 3" in Banking and Finance (2017-2018)
Legal500 Asia Pacific recognised him in Banking & Finance, Projects & Energy, Restructuring & Insolvency and Aviation (2017-2018)
IFLR 1000 "Highly regarded" Lawyer in Banking and M&A (2016-2018)
Asialaw Leading Lawyers recognised him as "Leading Lawyer" in Banking and finance, Corporate and M&A, Restructuring and insolvency (2017-2018)
Membership & Associations
Member of INSOL International, a world-wide federation of national associations of accountants and lawyers specialising in turnaround and insolvency.
Bringing profound expertise as a senior member of AHP's distinguished Banking & Finance practice, I have consistently demonstrated my ability to offer unparalleled legal counsel in a global financial landscape. With a comprehensive portfolio spanning both domestic and international sectors, I have represented prominent financial institutions, borrowers, project entities, and sponsors in a spectrum of complex corporate and government syndication, bilateral financings, project financings, and infrastructural initiatives. Additionally, I possess a proven track record of adeptly advising clients on intricate structured finance and insolvency/debt-restructuring endeavors.
My proficiency is underpinned by a diverse legal education that spans three continents, reflecting my commitment to delivering top-tier legal services. After attaining an LL.B. from the esteemed University of Indonesia in 1997, I was bestowed the honor of a research fellowship at Harvard Law School's prestigious East Asian Legal Studies Program from 2002 to 2003. Further enriching my legal acumen, I secured an LL.M. from the University of Melbourne, Australia, in 2009, a feat facilitated by the distinguished Australian Development Scholarship.
My exceptional insights, skills, and professionalism have consistently earned me recognition as one of Indonesia's foremost legal practitioners. A recent pinnacle in my career involved assuming a lead role in advising the state-backed project developer in the groundbreaking Palapa Ring broadband project. This pioneering venture, hailed as Indonesia's most extensive telecommunications initiative, encompasses the deployment of 11,000 kilometers of undersea fiber-optic cables, aiming to revolutionize nationwide broadband access.
Experience Highlight
Advised PT Penjaminan Infrastruktur Indonesia ("PII") in the granting of government guarantees for the Palapa Ring Project, which involves the construction of a fibre optic cable network that will connect all of Indonesia. The matter involved examining the regulatory framework governing the project and infrastructure guarantees to be provided, reviewing the Public Private Partnership agreements between the project companies and Ministry of Telecommunications and Information, and reviewing and finalizing the guarantee-related agreements.
Counsel to Korea Export Import Bank in respect of its USD 142,812,279 project financing for the 55.4 MW Semangka hydroelectric power plant on the Tanggamus River in Lampung.
Counsel to China Export Import Bank in respect of the proposed USD 1.2 billion project financing of the 2 x 600 MW Sumsel-8 mine-mouth power plant in South Sumatra.
Representing PT Bank Mandiri (Persero) Tbk in the proposed establishment of a joint venture company to develop Bank Mandiri's e-money business.
Counsel to Affin Bank Bhd, a Malaysian bank, in its proposed acquisition of Indonesian bank PT Bank Ina Perdana. The deal was aborted at an advanced stage after a change in central bank policy toward foreign ownership in the Indonesian banking sector.
Represented standby buyers and global bookrunners in the IDR 11.291 trillion (USD 1.24 billion) Bank Mandiri Rights Issue in 2010, which was Indonesia's biggest ever rights issue by a bank, and the country's second biggest rights issue ever.
Advised a private equity firm on the sale of its majority stake in a major Indonesian regional bank to the region's provincial government. The transaction will be achieved in three stages: (i) first rights issue; (ii) second rights issue; and (iii) sale purchase of remaining shares of Client (and other shareholders) to provincial government.
Represented Investment Opportunities IV Pte Limited, as a lender, for a financing to an Indonesian property company through a US$40,000,000 facility agreement.
Represented an Indonesian coal mining firm, Reswara Group, in its USD 150 million term loan facility from Qatar National Bank SAQ (Singapore Branch) PT Bank QNB Kesawan Tbk and Indonesia Eximbank
Represented Cayman Islands-based private equity funds, The Asian Entrepreneur Legacy (TAEL), in the amendment of its USD 60,000,000 loan facility to a coal mining company and restructuring of securities in relation thereto.
Represented PT Bank DBS Indonesia in relation to the issuance of Negotiable Certificates of Deposit (NCD) Part I (May 2014) in the amount of Rp 905 billion and NCD Part II (August 2014) in the amount of Rp 760,000,000,000 (seven hundred sixty billion Rupiah) (approx aggregate value: USD 127 million) which were registered in the Indonesian Central Securities Depository (Kustodian Sentral Efek Indonesia or KSEI). Our scope of work included reviewing and preparing the information memorandum, agreement with arranger and NCD Registration Agreement with KSEI and advising the client on various Indonesian legal matters in relation to the transaction.
Representing the lenders and facility agents (PT Bank Negara Indonesia Tbk, PT Bank Mandiri Tbk, PT Bank ANZ Indonesia, and Bank of Tokyo-Mitsubishi UFJ Ltd) in their 3-year USD 150 million Revolving Credit Facility and 3-year Rp 3 trillion (approx USD 231m) Revolving Credit Facility to PT Telekomunikasi Selular (subsidiary of Telkomsel – one of Indonesia's largest cellular telecommunications providers).