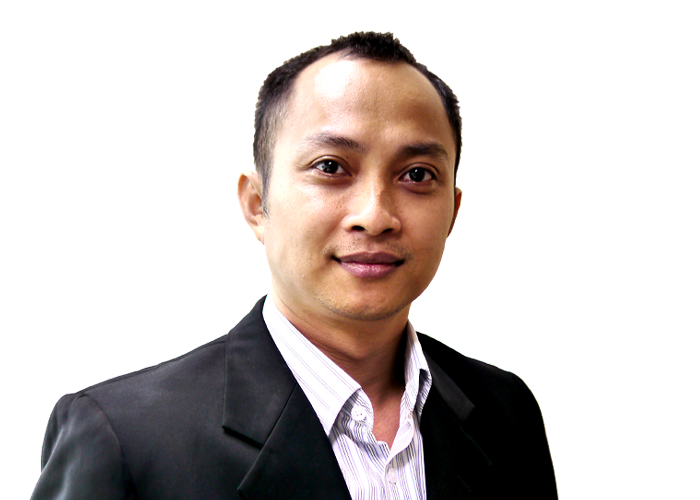 Qualification
Education
LL.B., Indonesia University, Indonesia
Licensed
Licensed to practice law as an advocate by the Indonesian Bar Association (PERADI)
Recognition, Accolades & Awards
The International Who's Who of Competition Lawyers (2012 to 2017). RikRik was the first Indonesian to achieve such acknowledgement.
A Leading Competition Expert in Indonesia by CHAMBERS, London (2017)
Alumni Award on Social-Politics, Faculty of Law of University of Indonesia (2017)
One of 40 Heroes of Philanthropy in Asia, FORBES (2017)
Asia Pacific Commended External Counsels of the Year (2017)
Membership & Associations
Board of Patrons: Indonesian Competition Lawyers Association (ICLA)
Treasurer: ASEAN Competition Institute
Founder, Chairman, Advisory board, Kinarya Didaktika Foundation, which runs the Cugenang Gifted School for children with special needs The Chief of the Supervisory Board at Perumda Pasar Jaya
Chairman and co-founder: Indonesian Community for Competition and Consumer
Member: Antitrust and International Antitrust Section at American Bar Association
Member: Perkumpulan Penasihat Hukum Persaingan Usaha Indonesia (Perkumpus)
Vovo served as a member of staff in the Secretariat at the Indonesia Competition Authority (KPPU) prior to co-founding, alongside HMBC Rikrik Rizkiyana, the boutique competition practice of Rizkiyana & Iswanto, where he specialized in competition, consumer protection, public private partnership and antitrust related litigation. He moved to Assegaf Hamzah & Partners after its merger with Rizkiyana & Iswanto on 1 October 2013. Vovo earned his Bachelor of Law degree from the University of Indonesia and his Master of Laws degree (LLM) from the Free University of Amsterdam.
He has successfully litigated a long series of competition cases, mostly involving cartel and abuse of dominant position issues, across broad cross-section of industries (including pharmaceuticals, construction, music, and oil and gas). He has also provided competition compliance reviews (relating to sale and distribution agreements) to multinational companies. To date, he has assisted numerous companies engaging in various sectors, such as media, chemical, automotive and property, in general merger review and merger notification to KPPU. He has advised and provided competition training to a wide variety of bodies, such as the online legal publisher Hukumonline, and major companies, such as Indonesian national flag carrier PT Garuda Indonesia (Persero) Tbk, Japan-based PT Asahimas Flat Glass Tbk, and state infrastructure finance firm PT Sarana Multi Infrastruktur. Recently, he also focuses on competition issues relating to digital economy and its future development.
Beyond his competition practice, Vovo also assists clients in relation to consumer law matters.
Vovo regularly publishes articles in prestigious international publications and directories, including Getting the Deal Through, ABA Handbooks, European Lawyers Series, International Comparative Legal Guide, and the Asia-Pacific Antitrust Review. He also frequently lectures and provides training to students of prominent Indonesian law faculties.
Experience Highlight
Advisory & Audit
Advising client on the design and implementation of new project (digital economy) relating to FMCG and Technology, Media and Telecom (TMT) products of major multinational companies, 2016 – 2018
Advising client on the design and implementation of new project relating to automotive products of major multinational company, 2016 – 2018
Advising client on the design and implementation of amended distribution system relating to automotive products of major multinational company, 2017
Merger Control
Merger review for Alibaba Group on its shares acquisition of PT Tokopedia, the major ecommerce platform in Indonesia 2017
Merger filing and review for Reco Olive Pte Ltd in filing mandatory post-merger notification of its acquisition of Aurora Development Pte Ltd 2016
Merger filing and review for Reco Kris Pte Ltd in filing mandatory post-merger notification of its acquisition of PT Putra Sinar Permaja 2016
Merger filing and review for Nokia Corporation in filing mandatory post-merger notification of its acquisition of Alcatel-Lucent S.A 2016
Merger filing and review for Airbus Prosky SAS in filing mandatory post-merger notification of its acquisition of Navtech Inc 2016
Merger filing and review for K&N Parent Inc in filing mandatory post-merger notification of its merger with K&N Merger Sub II Inc 2016
Competition Litigation
Assisting Indosat in the Appeal process relating to KPPU Decision Number 26/KPPU-L/2007 in Central Jakarta District Court and Supreme Court 2015 - 2017
Assisting PT Petrokimia Gresik as defendant in KPPU proceedings related to alleged collusive tendering case 2015 – 2016
Assisting PT Yamaha Indonesia Motor Manufacturing as defendant in KPPU proceedings related to alleged cartel practice 2015